You can change the microphone and speakers used for calling. Before making calls, it's essential to verify the correct headset and microphone are connected to the Dialer.
In the Dial view, you can verify and change the connected input (microphone) and output (headset) and play the test sound. You can see that by clicking on the settings icon before or during a call.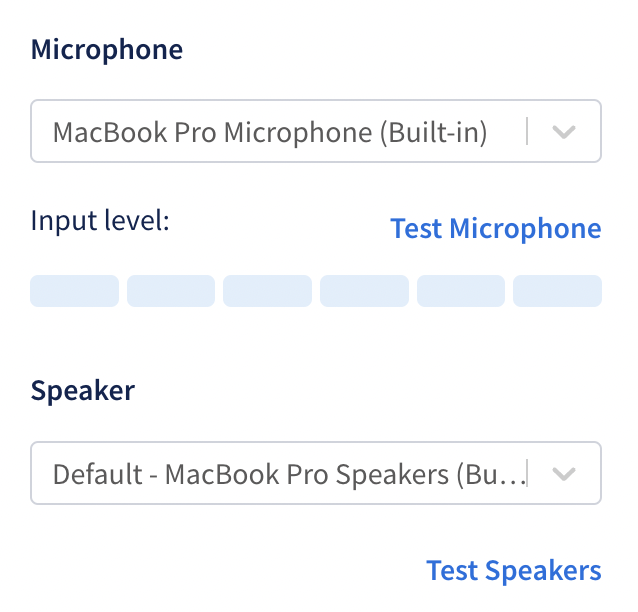 Note that if you are using your computer settings, the Amplemarket Dialer will use the device selected in the computer settings. If you select a specific device, our Dialer will ignore your computer settings and continue to use the selected device.
Before you start calling your Contacts, we strongly advise you to use the Dialer to make a test call to yourself. This check will ensure that everything is operating as it should and spare you the frustration of trying to solve a technical problem while you're on a call.