When using the Amplemarket Dialer you will need to ensure that you are using the most updated version of Google Chrome.
Additionally, Google Chrome must also have access to your microphone.
When you open the Amplemarket Dialer or a new Task session, you will be prompt to give us permission to use your microphone: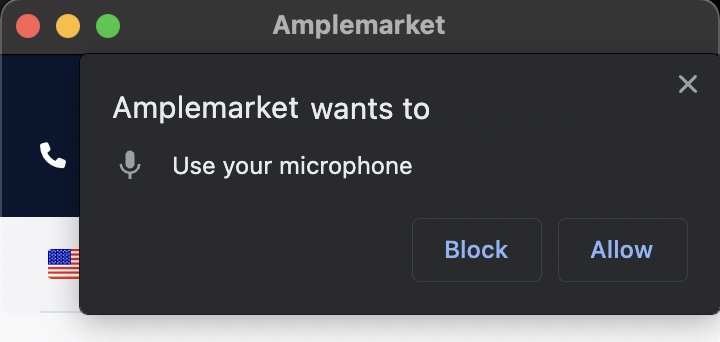 Click Allow. You can then use the dialer to make calls.
Asking for permission to use the microphone
If you can not use the dialer and we are asking for permissions to use your microphone, then it is possible that you have dismissed the prompt or have blocked the access.
Dismissed prompt
Close the window and open the Dialer or Task session again. You will be prompted to give us permissions again.
Blocked access
To fix this, open chrome://settings/.
Go to Privacy and security and then Site settings and then Microphone. If you find Amplemarket under "Not allowed to use your microphone" remove it by clicking on delete.

The only step missing after doing so is refreshing the Dialer or Task window.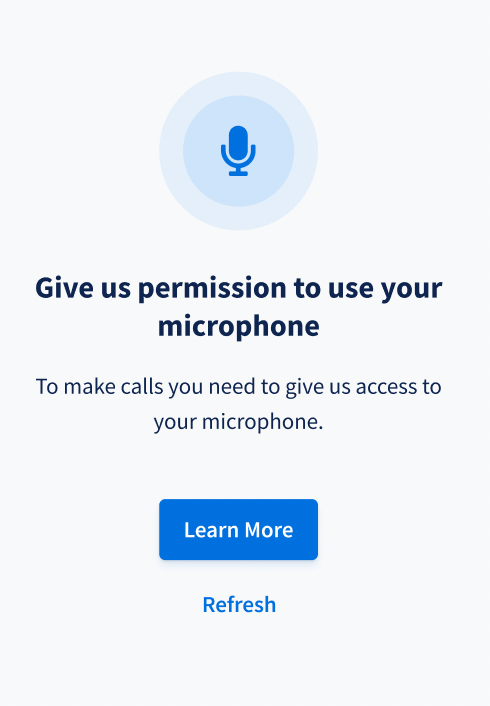 You will be prompted to give us permissions again.
Still in need of assistance? Please feel free to reach out to support@amplemarket.com.