Unfortunately forgetting passwords to different sites is a part of life and as frustrating as this is Amplemarket, like most sites, has a way for you to easily reset your password.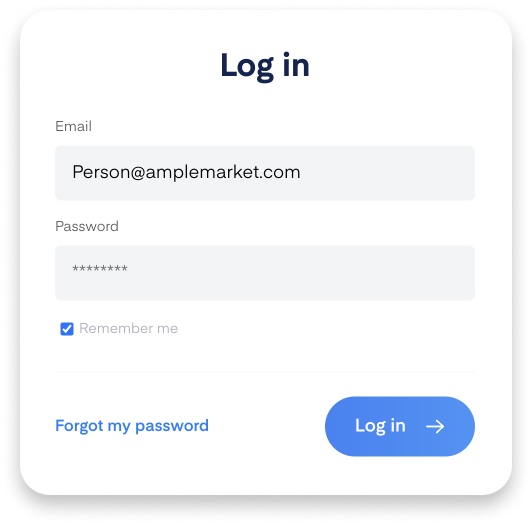 As you can see in the screenshot above there is a "Forgot my password" option that, if clicked on, will bring you to a new page where you can enter your email address. After entering your email address Amplemarket will send you an email which gives you two different ways of resetting your password.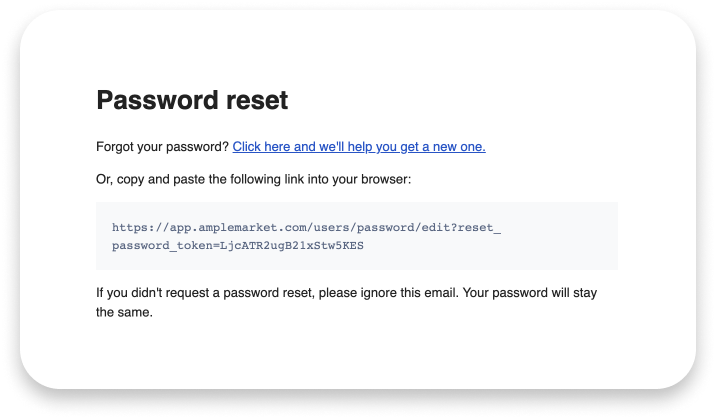 In the above screenshot we can see that there is a link and a URL that can be used to reset your password. Either click the link or copy the URL and paste it into a new tab on your browser, both will take you to a new page which will give you the option enter and confirm your new password. Once you have completed these steps you will be able to log into Amplemarket without error.


Please reach out to support@amplemarket.com if you have any questions about this process or have any issues resetting your password.