Many teams use Slack as the central point for internal communication. You can set up notifications from Amplemarket's Smart Actions to your team's Slack channels so you and your team can stay on top of warm leads when a reply comes in.
Here are the steps you should follow to set things up:
Create an account on zapier.com
Click on the following link - Amplemarket's Zap
Click on "Use this Zap"
Copy the link provided (as shown in screenshot below)
Go to the Smart Actions page on your Amplemarket Dashboard
Choose the Smart Action you want to receive a notification from in your team's Slack channel (example: Interested).
Add an action and select the option: "Send JSON to endpoint"
Paste the link in the field that appears on the right and click on "Test Webhook"

Go back to your zapier page and click "Test trigger"
If successful, a message will appear mentioning: "We found a request"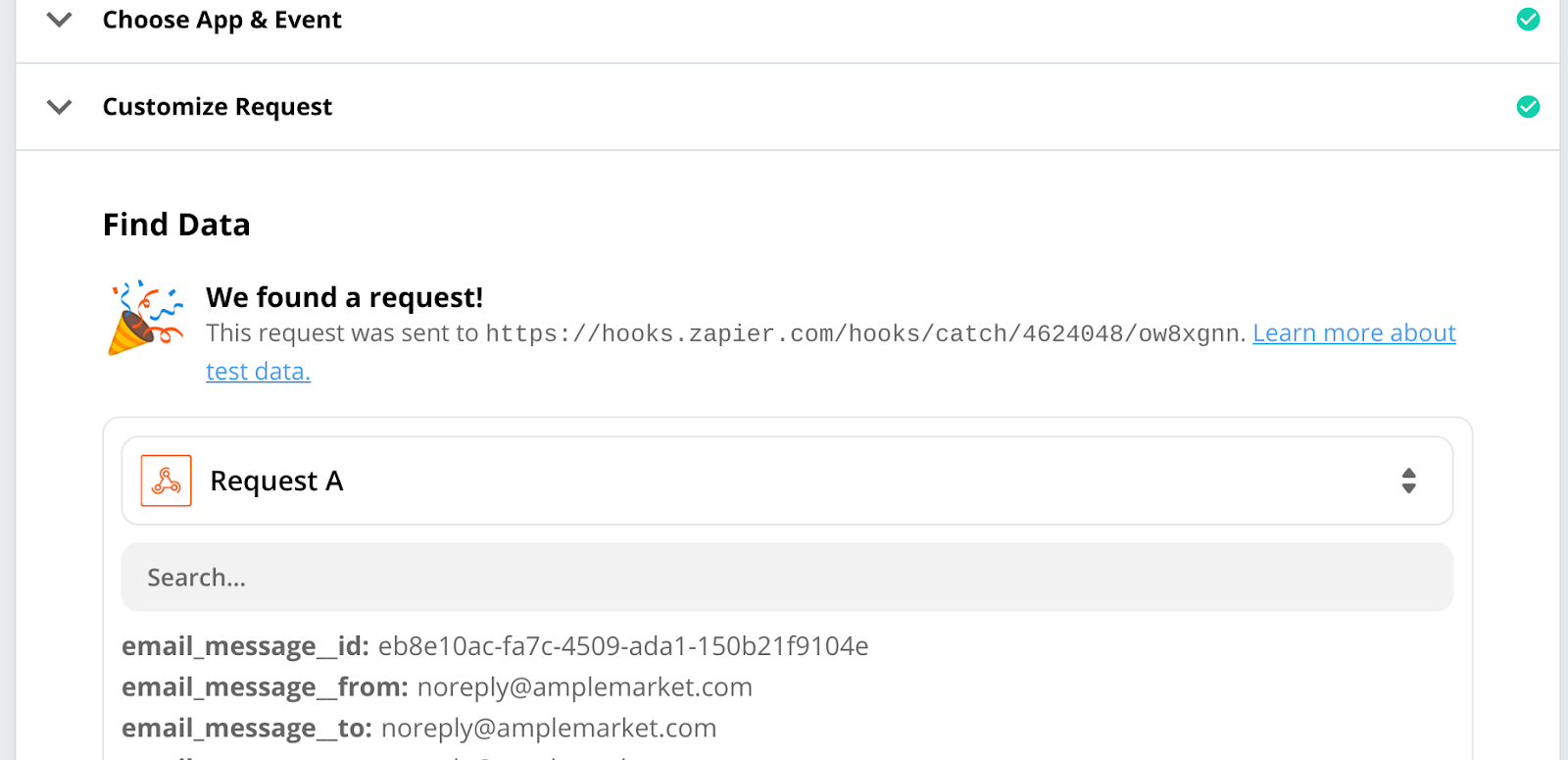 In the last step, you should click on "continue" and connect your slack account.

Click on "continue" and fill in the fields the following information:
Choose App field: Slack
Choose Action Event: Send Channel Message
Click on "continue" and pick the appropriate Slack channel.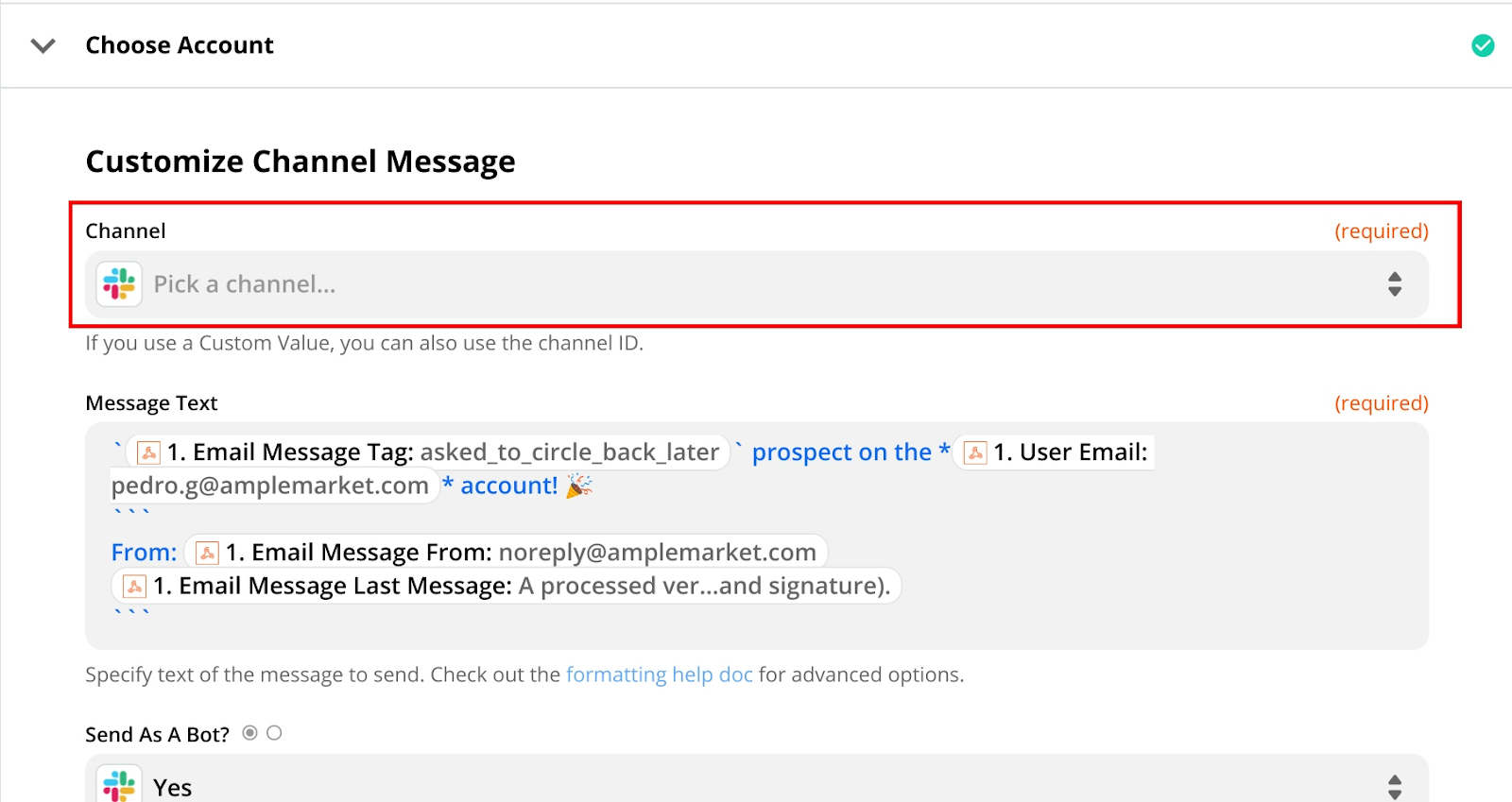 Click on "Test and review".

Turn on the zap before you finish and you're good to go!
If you need further help or have any questions feel free to reach out to your dedicated account manager or email us at success@amplemarket.com