You might want to test your sequence or reply sequence template after you created it. Amplemarket allows you to test those templates by sending them to your inbox (note this feature only sends emails, all the remaining steps in your sequence will be skipped).
You can find the "Test Template" button on the top right corner of your screen while you are in the edit view of a sequence or reply sequence template.

To send the email, Amplemarket will ask you to fill in the necessary information for all dynamic fields you included on the sequence template.
The "Recipient Email" field should contain the email address you want to use to send out the test emails.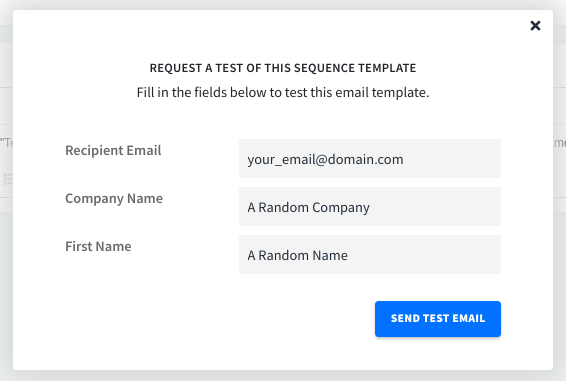 Click "Send Test Email".
The entire sequence will be sent to the inbox. You will receive each email of the sequence in a matter of minutes, one at a time.
NOTE: if the emails did not arrive in your inbox after 5min you might want to check if the emails ended up in the spam folder of the inbox.