Business conferences and events are an excellent opportunity to reach out to your target audience.
The searcher allows you to search for relevant conferences and our data team can also provide you with the leads attending or speaking at those events. Amplemarket scrapes the web for publicly available information and we also use a variety of 3rd party vendors to obtain event attendee and speaker lists.
You can look for events in the searcher by:
Option 1 - Filtering your prospects based on a single or multiple events along with other company criteria, such as industry and technology. Similarly to the other filter categories, you can have access to this via the searcher's left bar.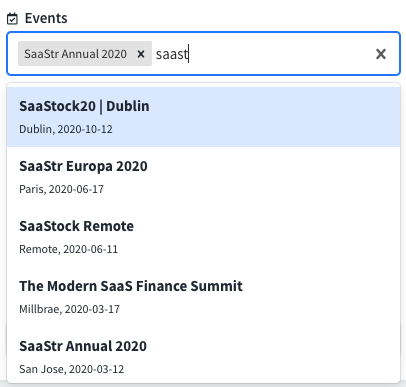 Option 2 - Searching for companies attending specific events on the events and conferences section.
Here you can either type the event name or the event location to find the companies in the event you are looking for.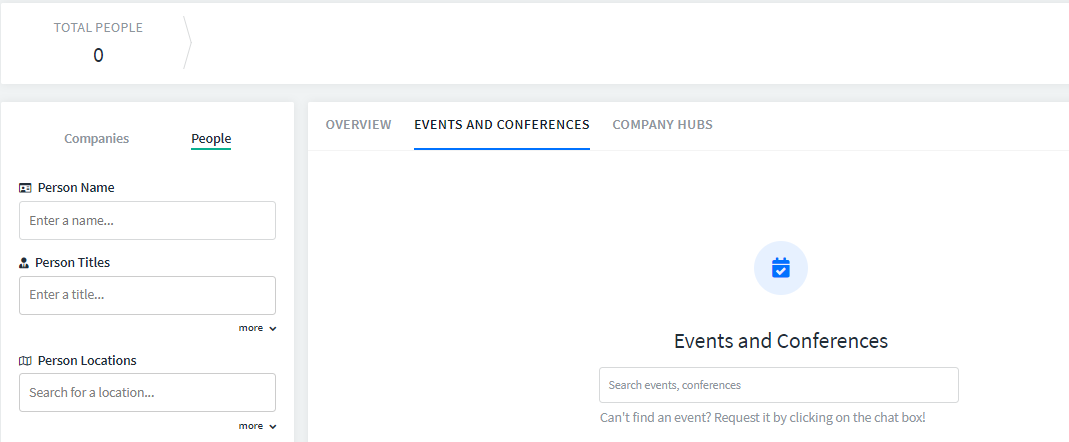 We update the events list on a daily basis. However, if you can't find an event you would like to have access to, you can request it via Amplemarket's chatbox.