Amplemarket provides the fastest way to add full calendar functionality to your campaigns, allowing users to create highly customizable scheduling pages.
Here is a quick video on how to set it up:
Text version, How to set up your calendar integration
1. Find the calendar integration tab in your account settings
Select "Account Settings" on the left bar menu > Click on the "Calendar" tab.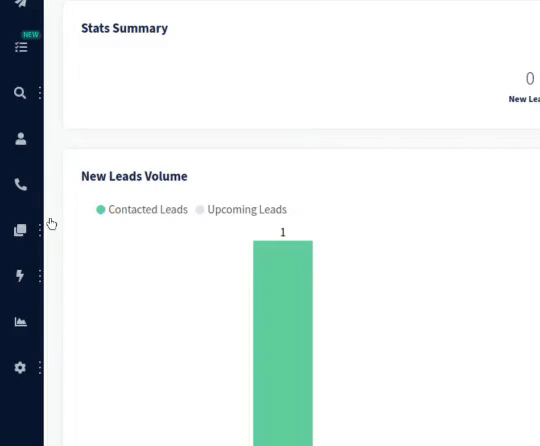 2. Launch the schedule editor

3. Create scheduling pages (edit the existing one or create a new one)
Depending on your use case you can create scheduling pages for calls with different purposes. For example, create a scheduling page for discovery calls and another scheduling page for demos.
Note that you'll be able to customize scheduling pages for:
Different meeting lengths
Different time availabilities
Different calendar links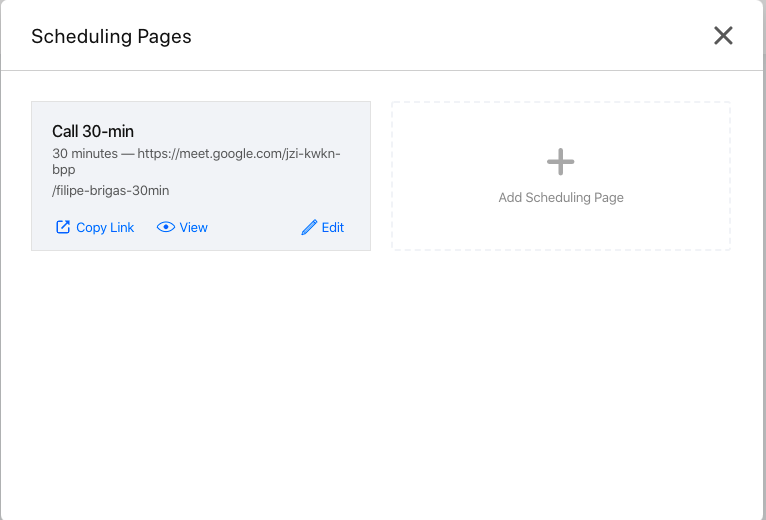 4. Customize events for different meeting options
1. Event Info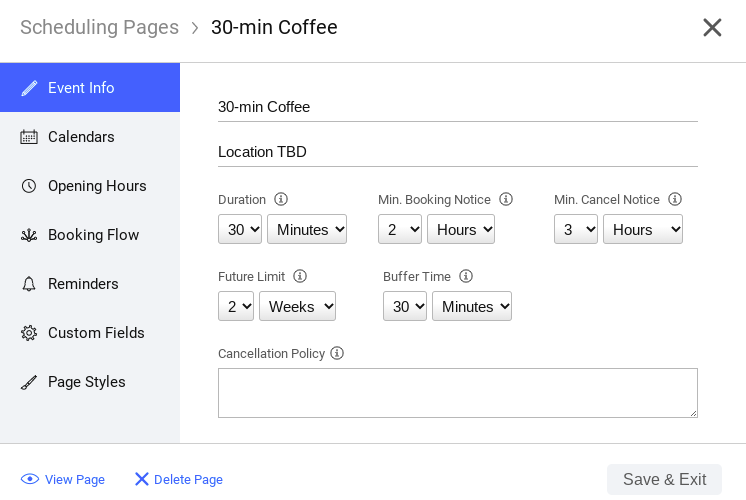 2. Make sure you have your calendar connected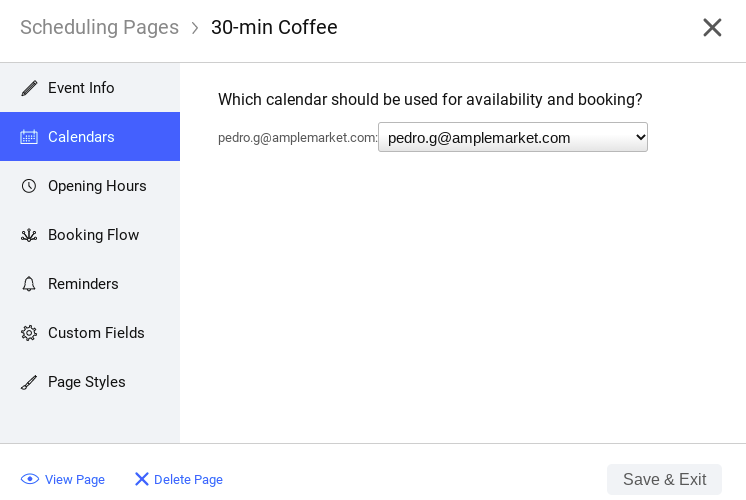 3. Go through all the settings to make sure everything is correctly set up
5. Save and edit changes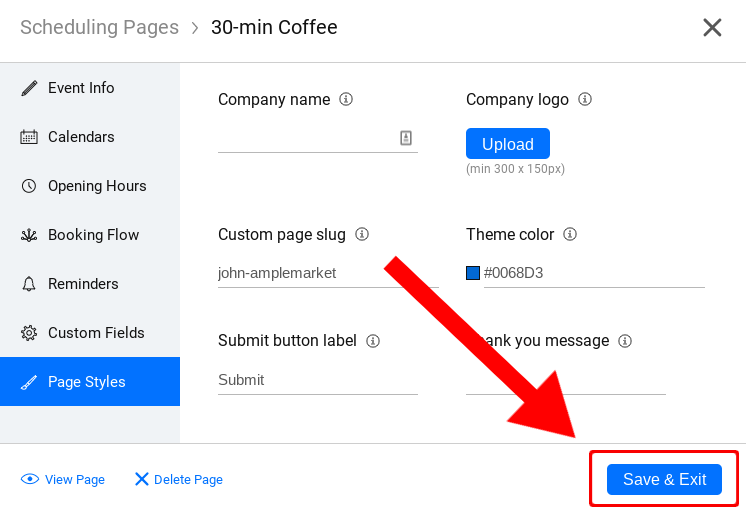 6. Create as many new scheduling pages as you want