The purpose of the smart actions is to really empower your team so that you only spend time on important leads. Here are a few suggestions on how to customize your smart actions, so that you and your team give interested leads the attention and tracking that they need.

Here are a few things you can do via smart action for a reply that was classified as 'interested':
Mark the email always as important,
Mark the email with a star.
Forward the email to another email address.
Trigger a message to a Slack channel.

Here is an example of how your smart actions can look like: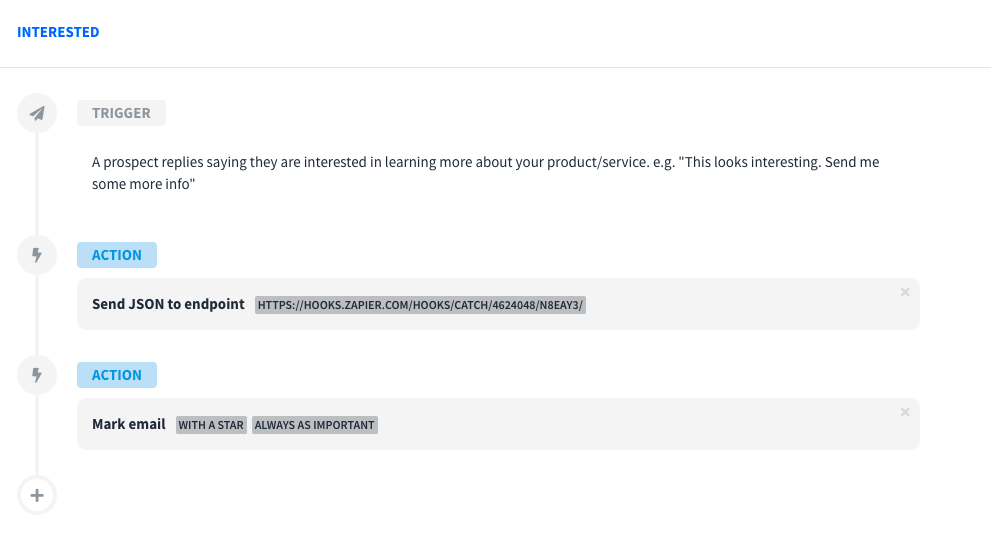 Inbox
By setting adequate smart actions your inbox will grab your attention to the leads that matter. An example could be to have the interested label of a particular color: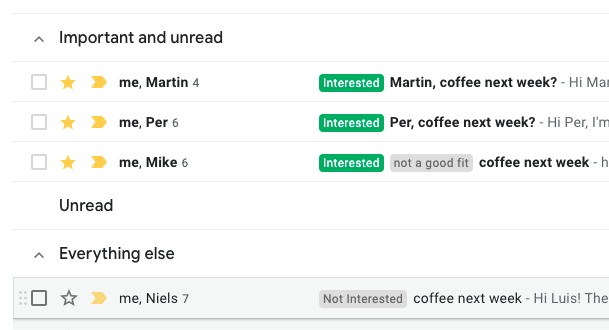 Slack Notifications
Because you want these high value leads not only to stand out in your inbox but also in a place with more visibility, you could send only the interested leads to a dedicated Slack channel.


This could be a really good way to take advantage of the possibility of sending the json to any endpoint you need.