Amplemarket's extension allows you to leverage LinkedIn in your lead generation efforts. Click here to watch the video.
Keep in mind that you need to be logged in to Amplemarket to export leads from Linkedin to Amplemarket via the chrome extension.
Step 1: Issue a LinkedIn or Sales Navigator search
While on LinkedIn, you have two options:
Open LinkedIn's search bar and click on the "people" filter.
Open Sales Navigator and issue a search with "lead filters".
Option 1:

Option 2:

Step 2: Click on the Amplemarket extension button
Once you have your LinkedIn search ready, you can click on the Amplemarket extension button on the right-hand side of your screen.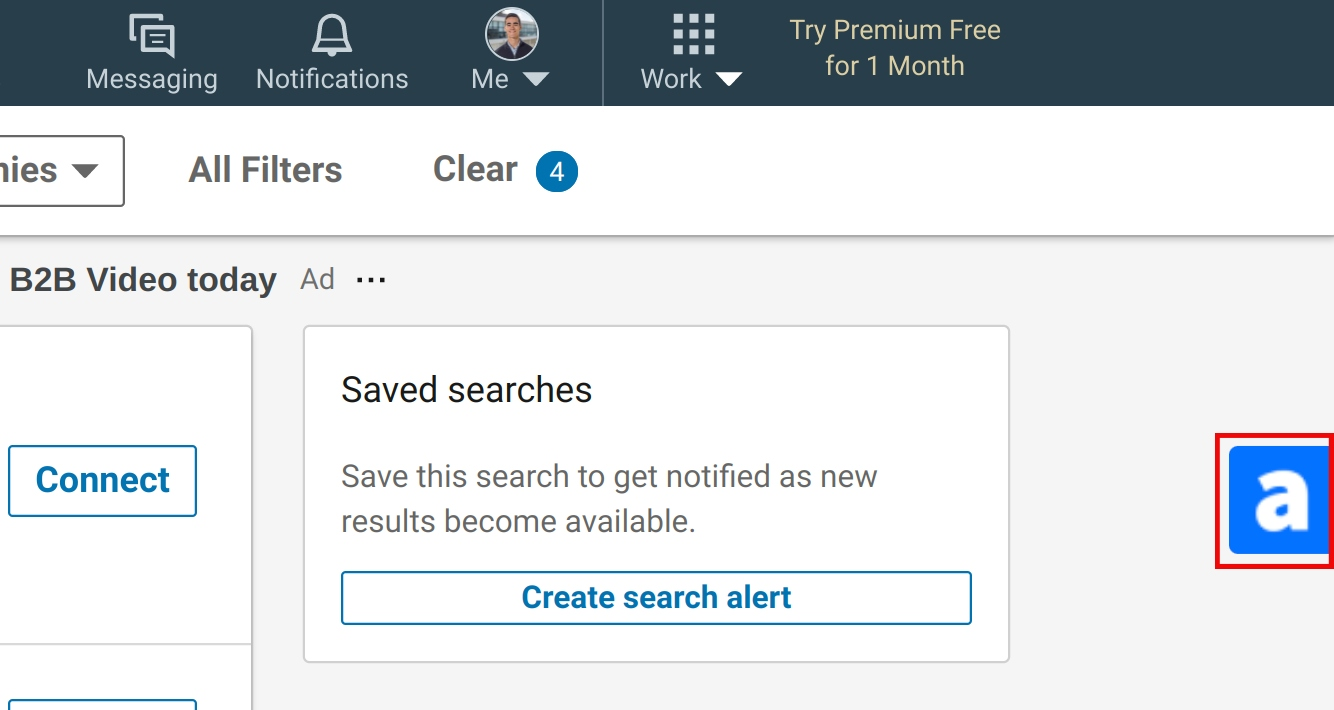 Step 3: Select which contacts you want and the correct List.
You can select which leads you want, filter them, or simply export all of them.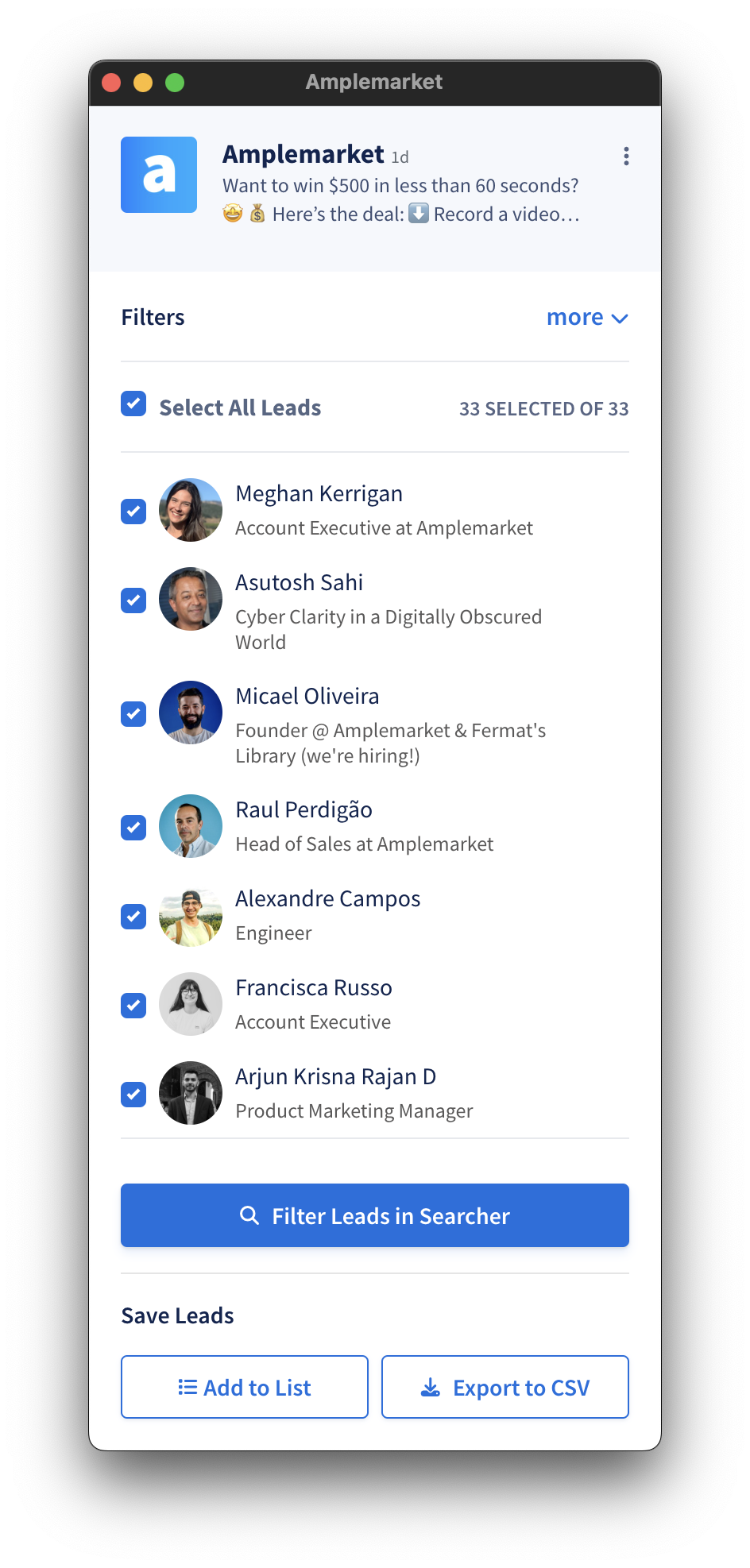 If you want to add the leads to a new List, you can just type the title of the new List in the field of the drop-down menu.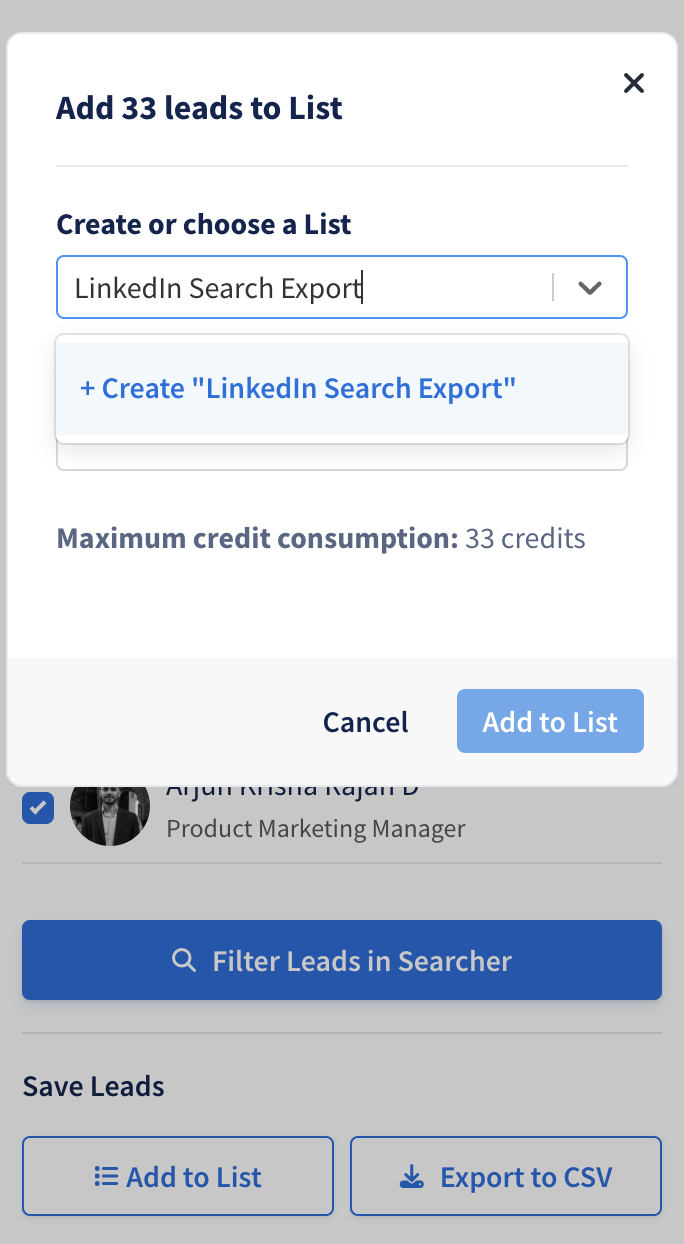 Note: When entering the name of the List, make sure to hit enter or click the "Create", before selecting "Add to List". If you do not confirm the name of the new List the extension will revert back to the existing List at the top of the list.
Step 4: Remember to click on "Add to List"
Lastly, remember to click on "Add to List" to create the List on your Amplemarket account. You can access the profile on the "Lists" page.