If you have Amplemarket's Chrome Extension installed, reply sequences are always available in your Gmail extension through our extension.
Where can you find the Amplemarket Extension in your Gmail inbox?
When you enter a conversation within Gmail, Amplemarket's extension will appear on your right-hand side.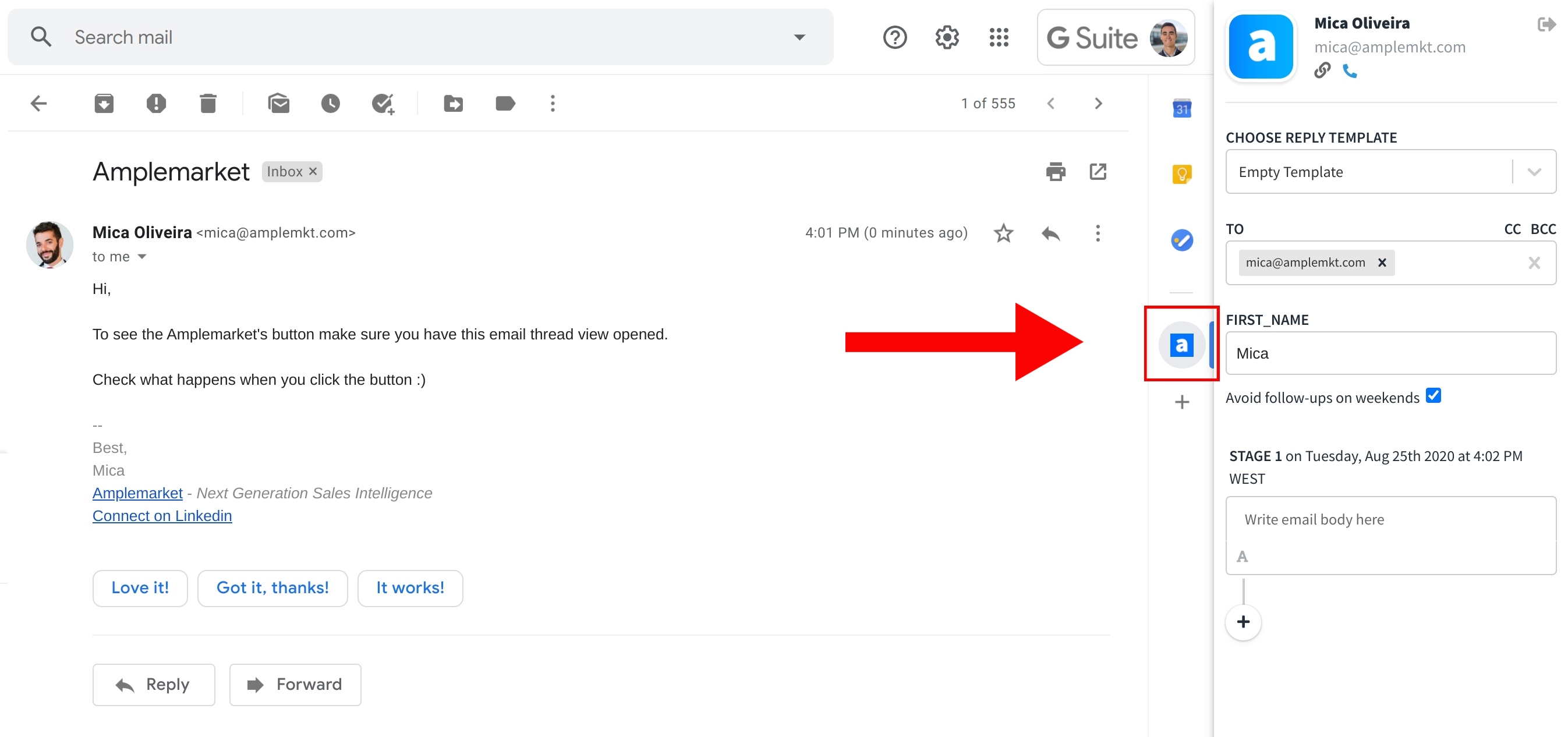 How can you use reply sequences?

In order to add the lead to a reply template, you should:
Verify the email that is in the to: and add any other addresses that you wish to add.
Select from the dropdown menu what is the most appropriate template.
Add the first_name of the person that will be contacted.
Set up the date and time that you want the first email to go out.
Confirm the time between follow-ups and change to the time that you feel makes sense.
Once you are confident about your content and dates, push the button Reply.