What is the Contacts Page?
The Contacts Page gives you an overview of all the leads that were contacted in your Amplemarket sequences. Users with admin access also can find leads contacted by all users and mailboxes.
You'll find information about:
The names, titles, and companies you have previously contacted
The status of the sequence for a given contact ("Completed", "In Sequence", "Bounced", "Opened", "Replied", "Meeting Booked", etc)
The Amplemarket label attributed by amplemarket ("Interested", "Out of Office", etc)
The sequence template used
The date
The mailbox who contacted the prospect
How to use the Contacts Page?
To access the Contact Page, mouse over the "person" icon on the Amplemarket side bar and click "Contacts".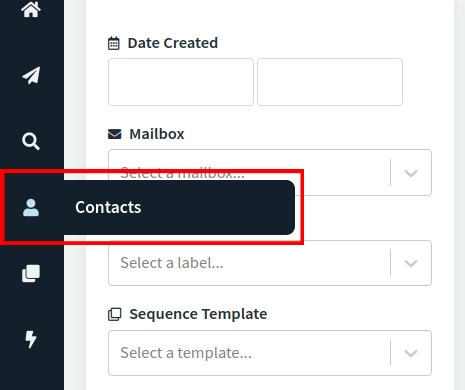 On the right, you have a table with all the contacts you have emailed along with their status, label, sequence name, mailbox, and date.

The table only shows the last 30 contacts you have emailed. To see more, use this button to move between pages.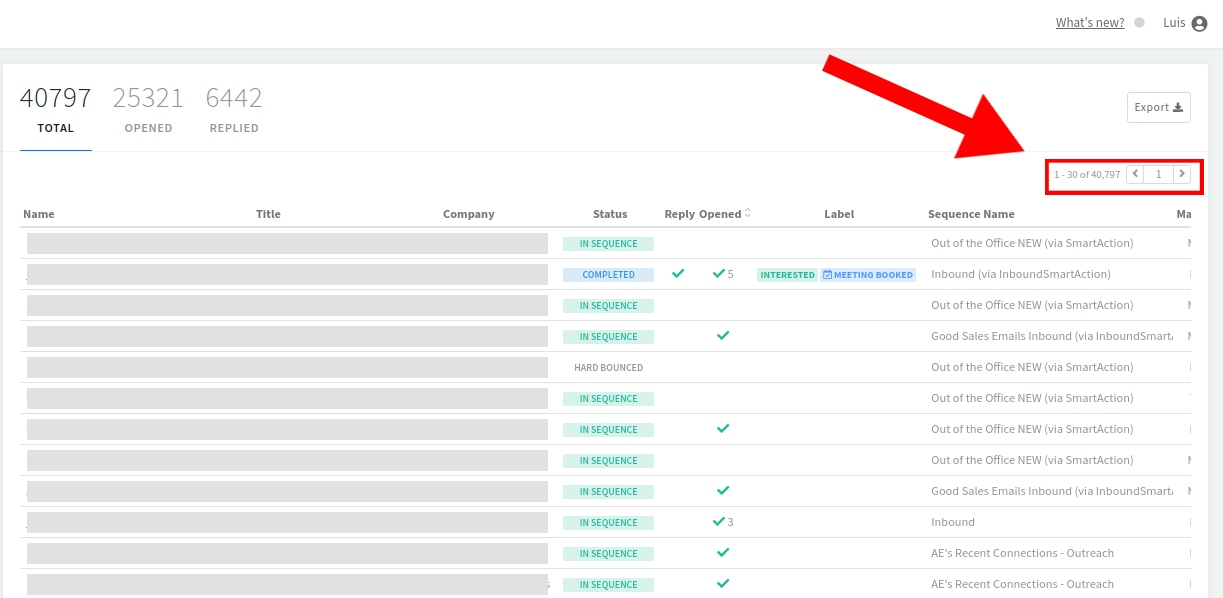 On the left, you have several commands to filter your contacts based on: Date, User, Mailbox, Label, Sequence Template, Customer Profile, Contact Status, and Contact Search.

For example, to find how many interested prospects a certain user was able to generate during the month of February. Follow these steps:
1. Select the date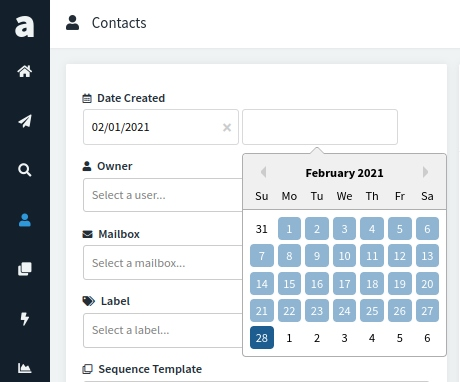 2. Choose one or more Owners - The user(s)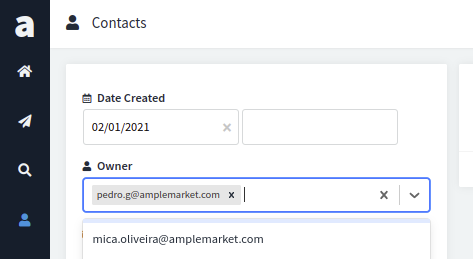 3. Select the label "Interested"

4. See the interested prospects generated by the user from 1st Feb to 28th Feb

Export from the Contacts Page
You can also export the data from the contacts page and build your own reporting. You can first filter for the relevant contacts and click on the export button in the top-right corner.

Feel free to contact your account manager or support@amplemarket.com in case you have any questions regarding the Contacts Page.