With our Chrome extension, Gmail users can start Amplemarket sequences directly from their inbox (to install or learn more about the Chrome extension, read this article).
Where do I find this option?
Open your Gmail inbox. Below the "Compose" button, you'll find Amplemarket's "Start Sequence" button (see image below).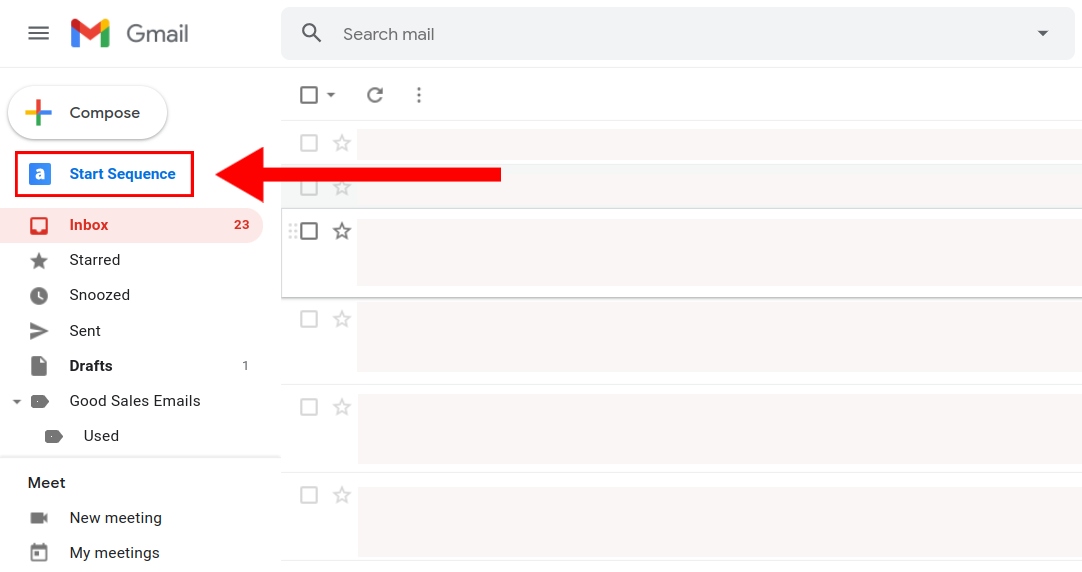 How do I send a new sequence directly from Gmail?
1. Click on Amplemarket's "Start Sequence" button and the extension will appear on the right side of the screen.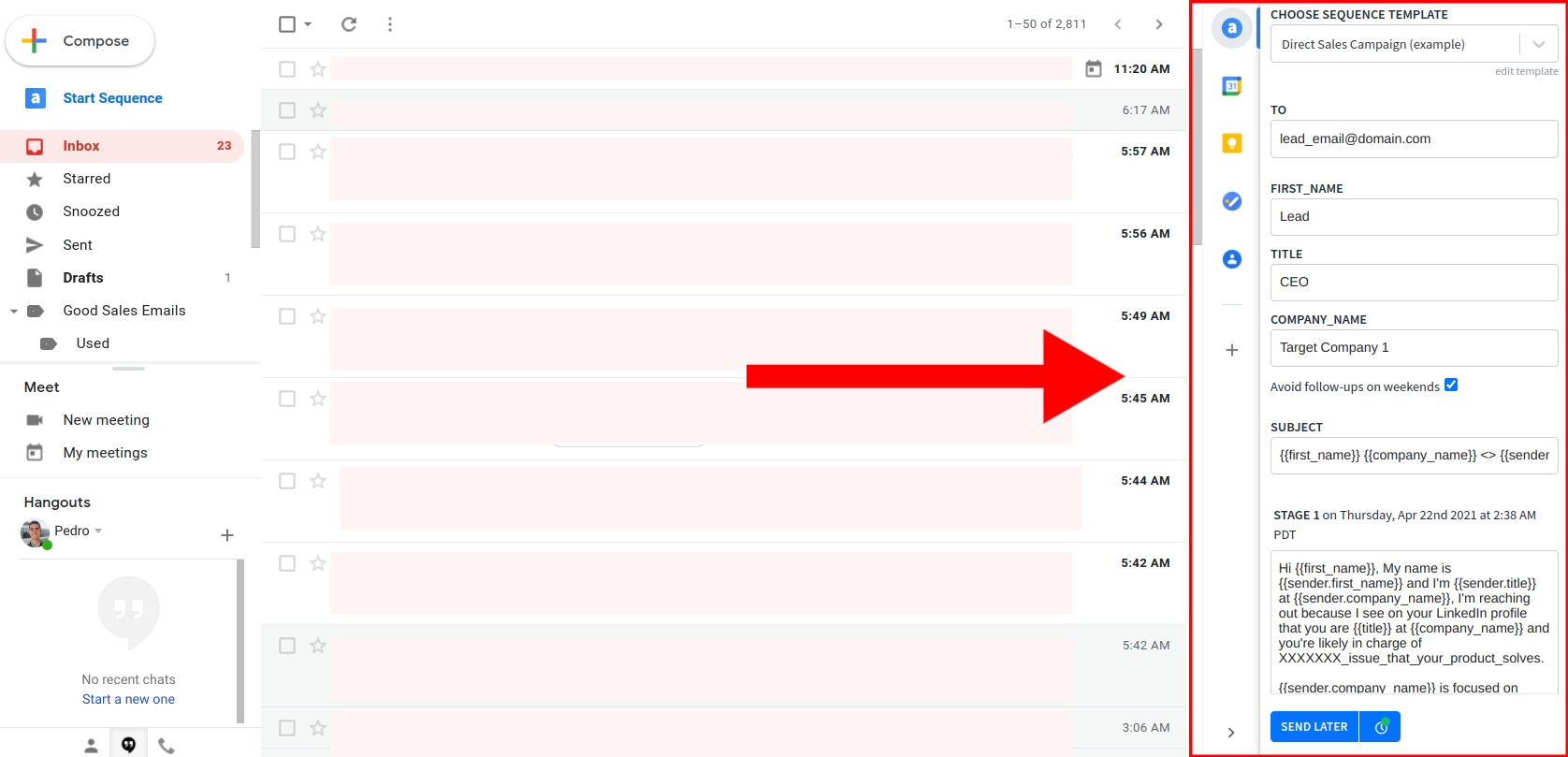 2. Choose the sequence template you would like to use and fill in the necessary data about the lead.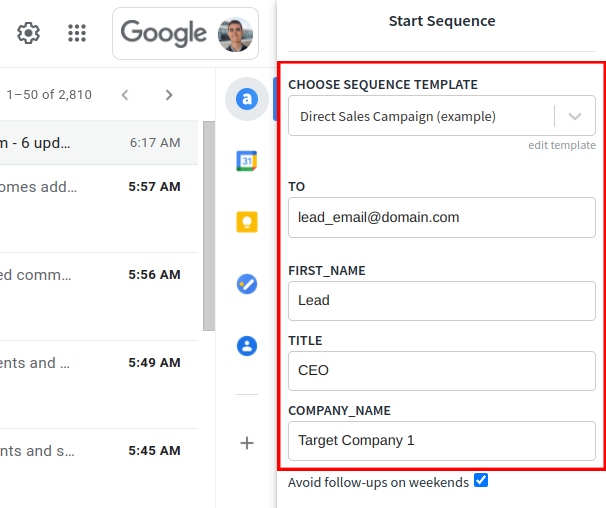 3. Double-check the content in your first touch and follow-up emails.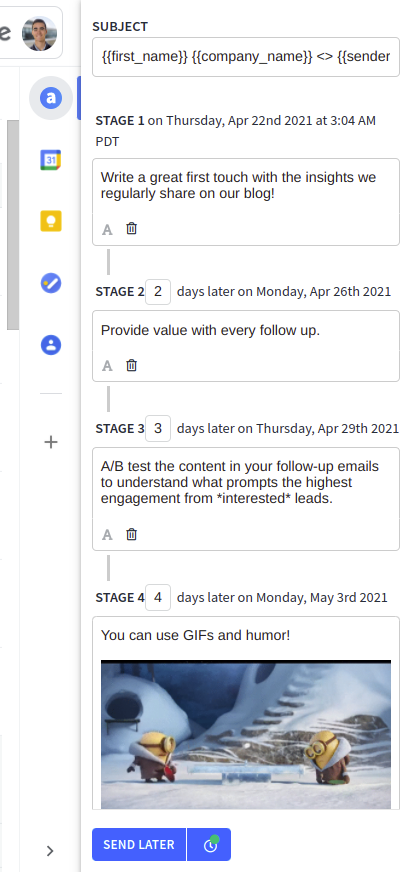 4. Send now or schedule the email sequence for another day!