Amplemarket integrates natively with Salesforce, HubSpot & Zendesk Sell. To learn how to connect to any of these CRMs, check out their dedicated articles.

If you are using another CRM, you can log emails in your CRM using our BCC feature. Things to take into consideration:
Connecting to your CRM is not required
Bcc to CRM is a user setting and not an account setting. This means that if you have multiple users each has to have his individual bcc set up.
Enabling the BCC option with another of our native integrations will result in a duplicate activity being synced.
Follow these steps to set up your BCC:
Ensure your CRM supports BCC functionality and set up your CRM to support logging emails sent in this way.
Go to Account Settings
Click the Integrations tab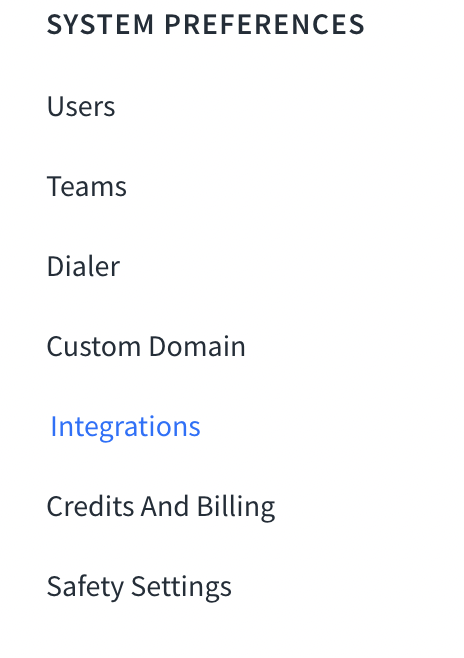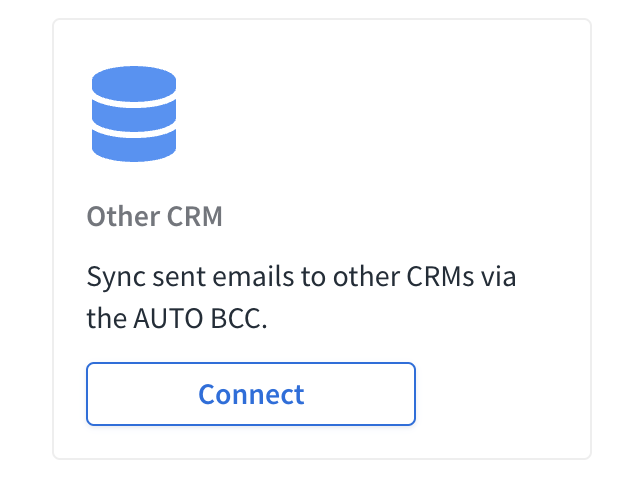 5. Add your BCC address from your CRM