Amplemarket Outbound Dialer helps you to make outbound calls, more efficiently! Source your leads, reveal their phone numbers, and call them all from the same tool.
In this article, you will learn how to set up the Amplemarket Dialer and the features it offers, including:
On your account settings page, under "User" you will find a new section called "Calls".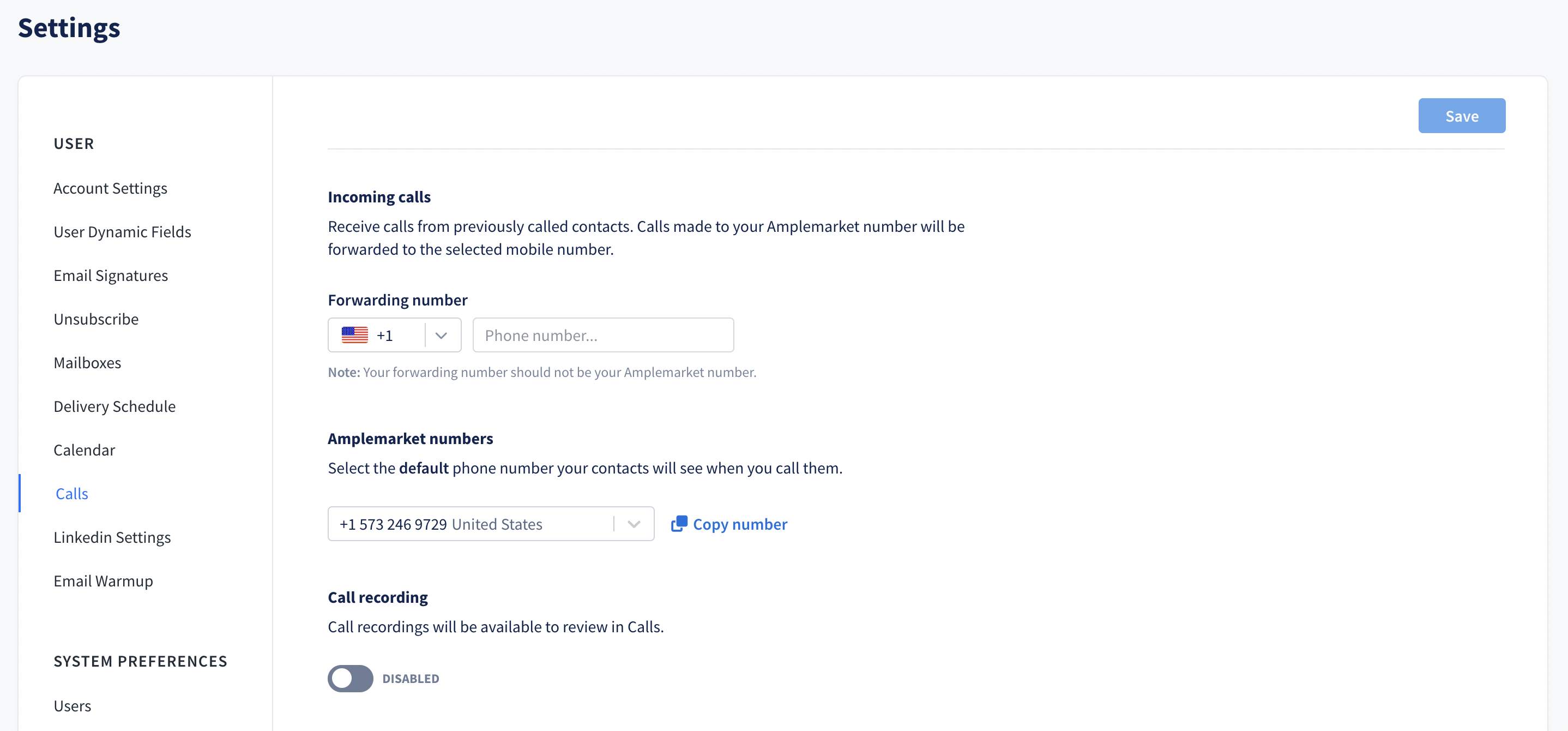 For admins, you should configure general settings under "System preferences" — "Dialer Usage" and for CRM configuration "Integrations".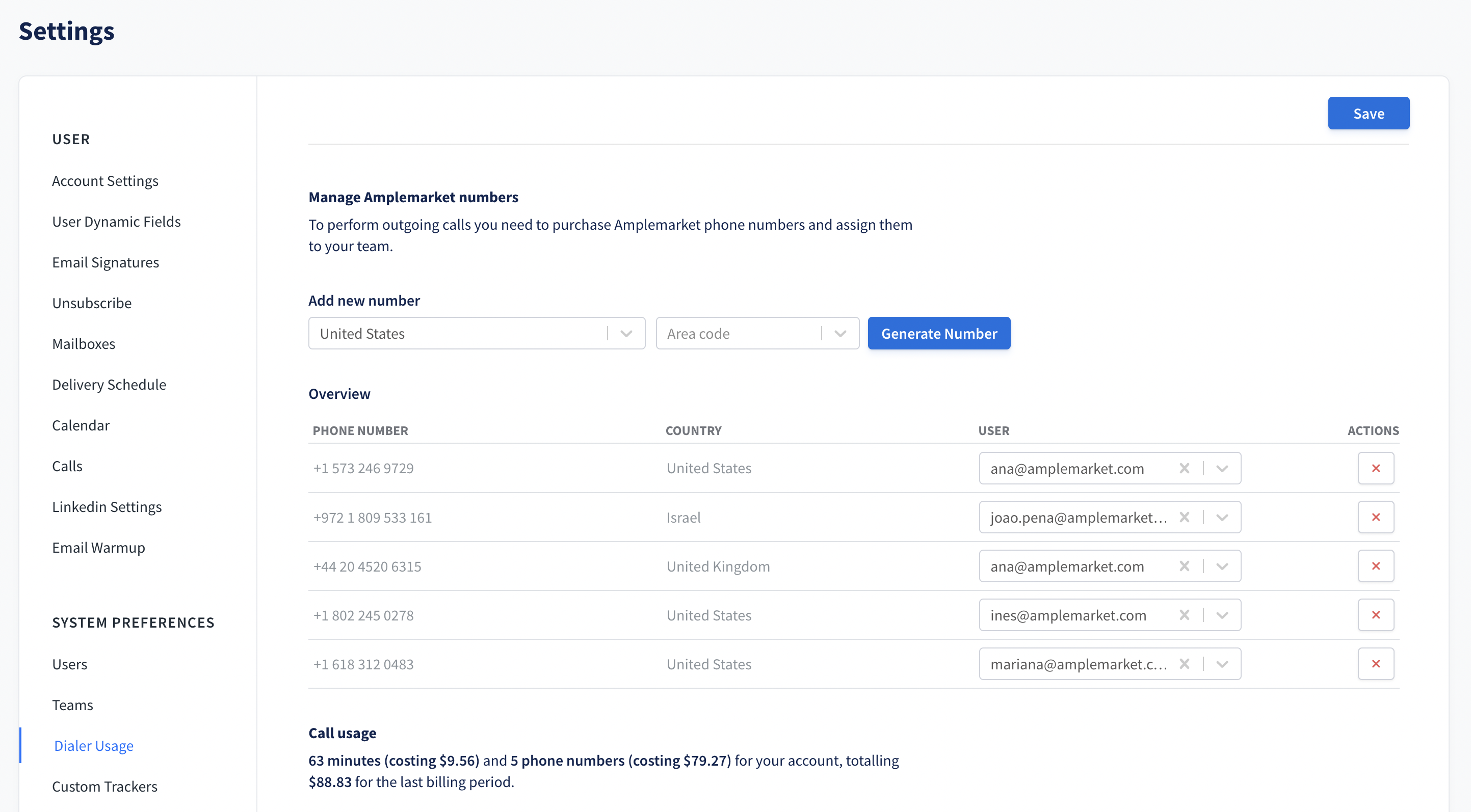 [User] Incoming Calls
Amplemarket can receive incoming calls outside of the app as long as you provide a forwarding phone number — like a mobile phone or desk line — in the Incoming Calls section.
When you enter a forwarding number, an incoming call to your Amplemarket number will be redirected to the phone line you enter as your forwarding number.

Note that:
You must enter a direct phone line as your forwarding number, like a mobile phone or landline. Phone numbers that require extensions will not work.

Make sure you select your country code when setting your forwarding number.
[User] Amplemarket Numbers
In this section you can select the default phone number your contacts will see when you call them. This number will populate automatically when using the Amplemarket Dialer, but if you have more than one number assigned to you can always change it between calls.

Note that an admin needs to first purchase and assign a phone number to each user so that they are available in this section.
[User] Call Recording
If you would like to record your calls for later reference, you can do so by turning on the switch below. You will be able to access the call recordings in the "Calls" section of the app.

[Admin] Manage Amplemarket Numbers
To use the Dialer, an admin must purchase and assign a phone number to each user. A user can have more than one phone number assigned to them.
You can choose the country code of choice, local area code, and then generate a number. This will provide you with a list of phone numbers to choose from.**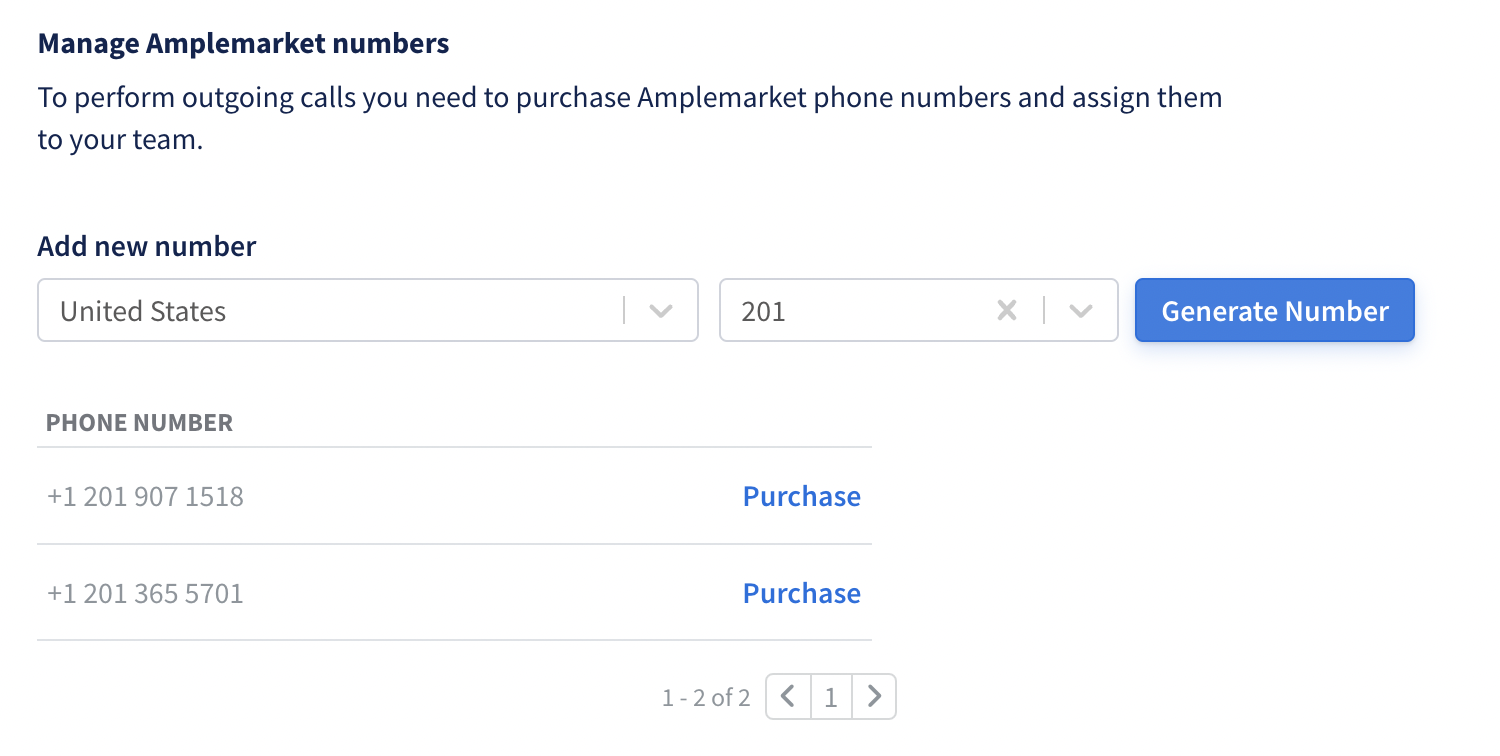 Once you purchase a phone number, you'll see it populate in the phone numbers table in the "Overview" section. Then you need to assign a team member to it.

**Note: For some numbers outside the US, you may encounter some regulations. If this happens, please contact support@amplemarket.com.
[Admin] Call Usage
In this section you can check the billing information related to the Amplemarket Dialer usage.

[Admin] Call Dispositions Triggers
There is one important thing you want to know when a call is logged: what is the outcome of the conversation. With Amplemarket you can use call dispositions not only to keep track of your team's call outcomes but also to decide if a contact should move to the next sequence stage.
Admins can edit or create new call dispositions.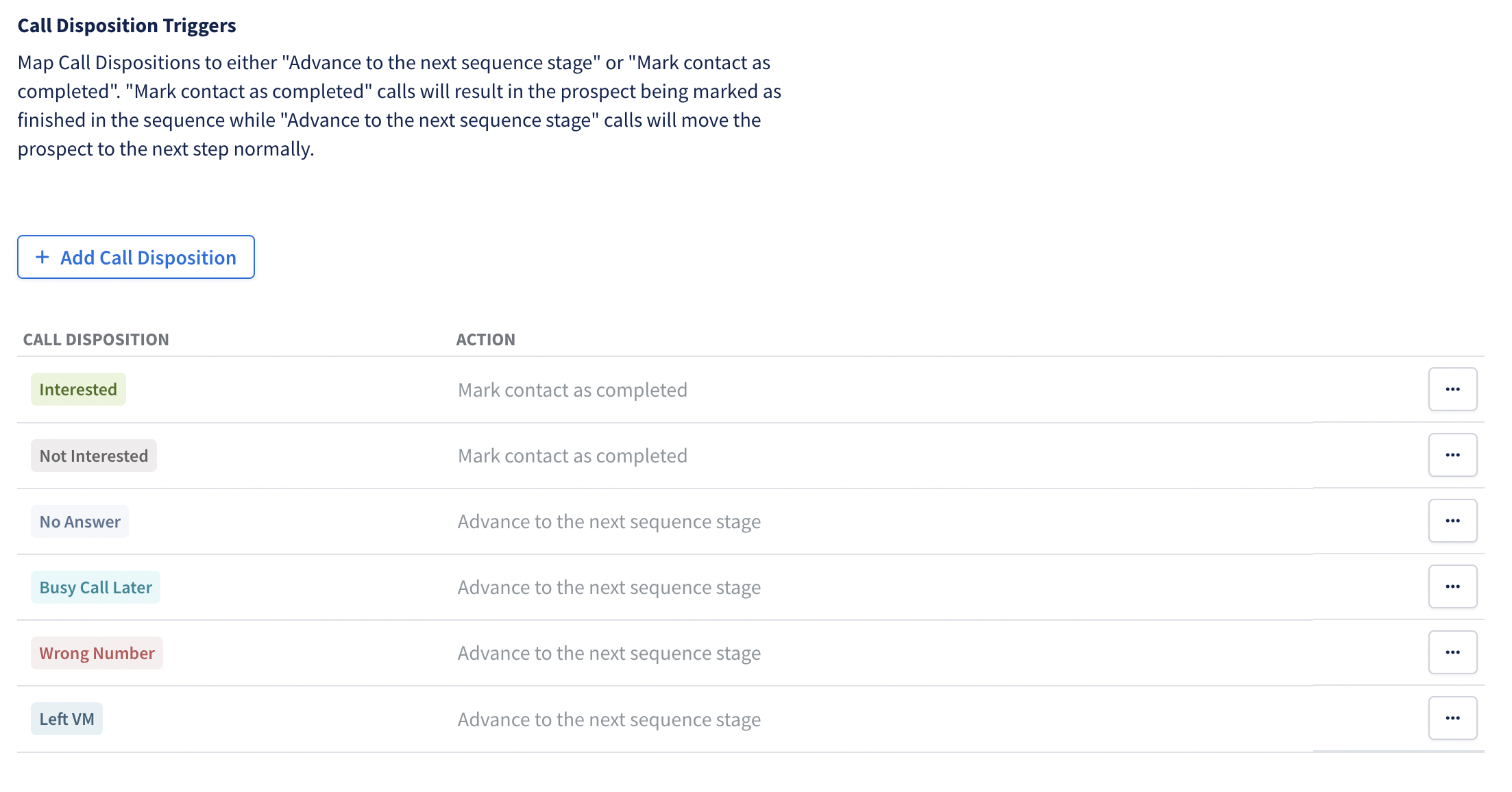 [Admin] CRM Configuration
You can push call activities you perform with Amplemarket directly to our native integrations (Salesforce, Hubspot). In this step, you should enable "push phone calls" if you wish to sync Amplemarket with your CRM — in the Push Records section, in the Activities tab.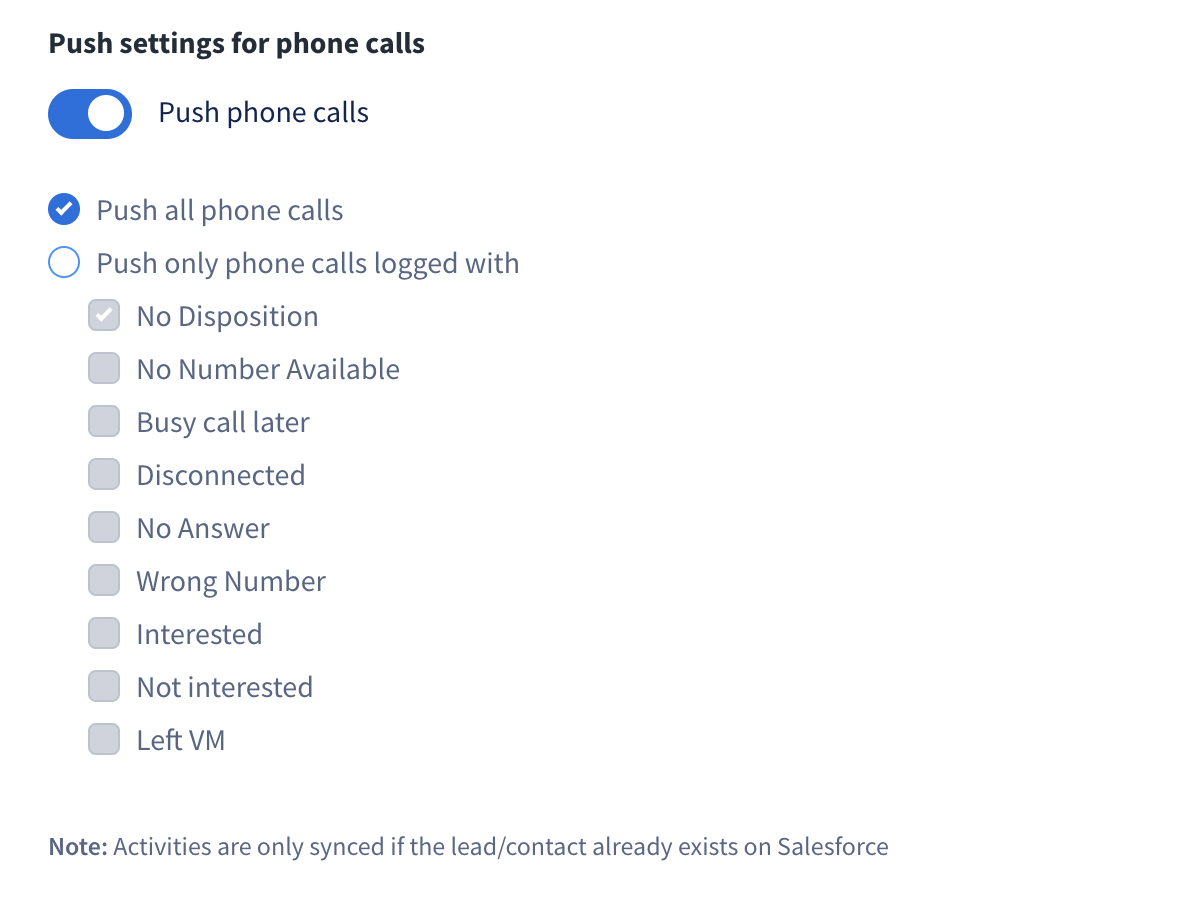 You can then select which calls you want to sync based on call dispositions.
Making Calls
There are several ways that you can make calls within Amplemarket.
The first is by simply selecting the phone icon at the top right of your screen and dialing a phone number directly, once the window opens.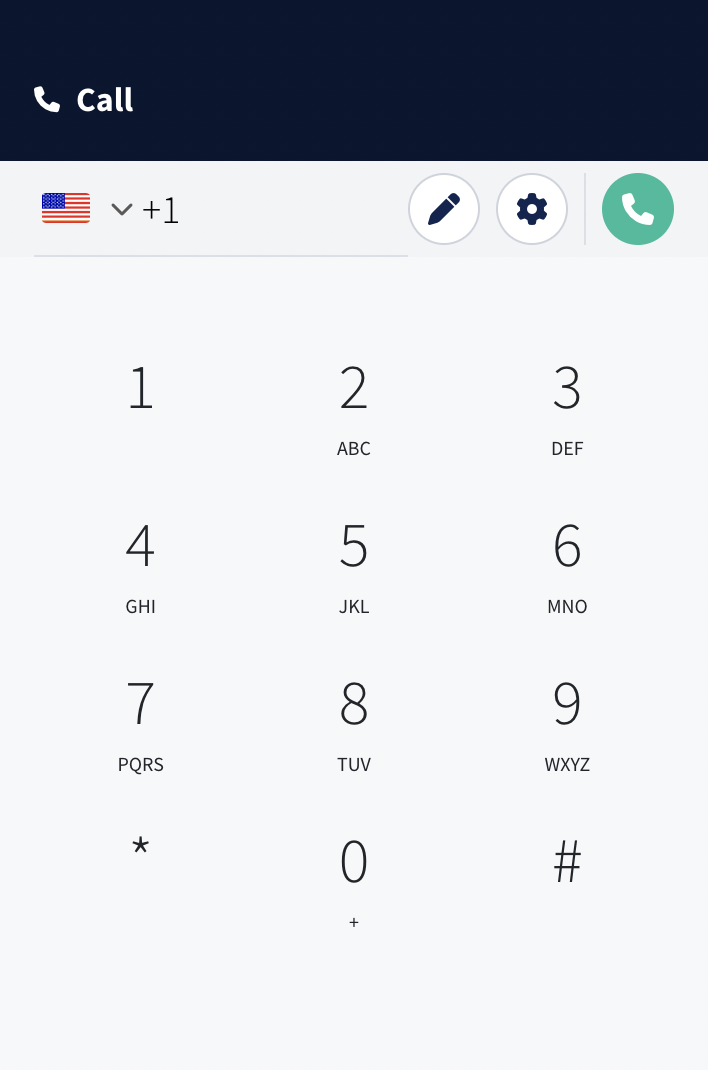 You can integrate calls as a stage of your sequence, and that will create a call task that you can later execute. Or you can simply create a one-off call task associated with a specific contact.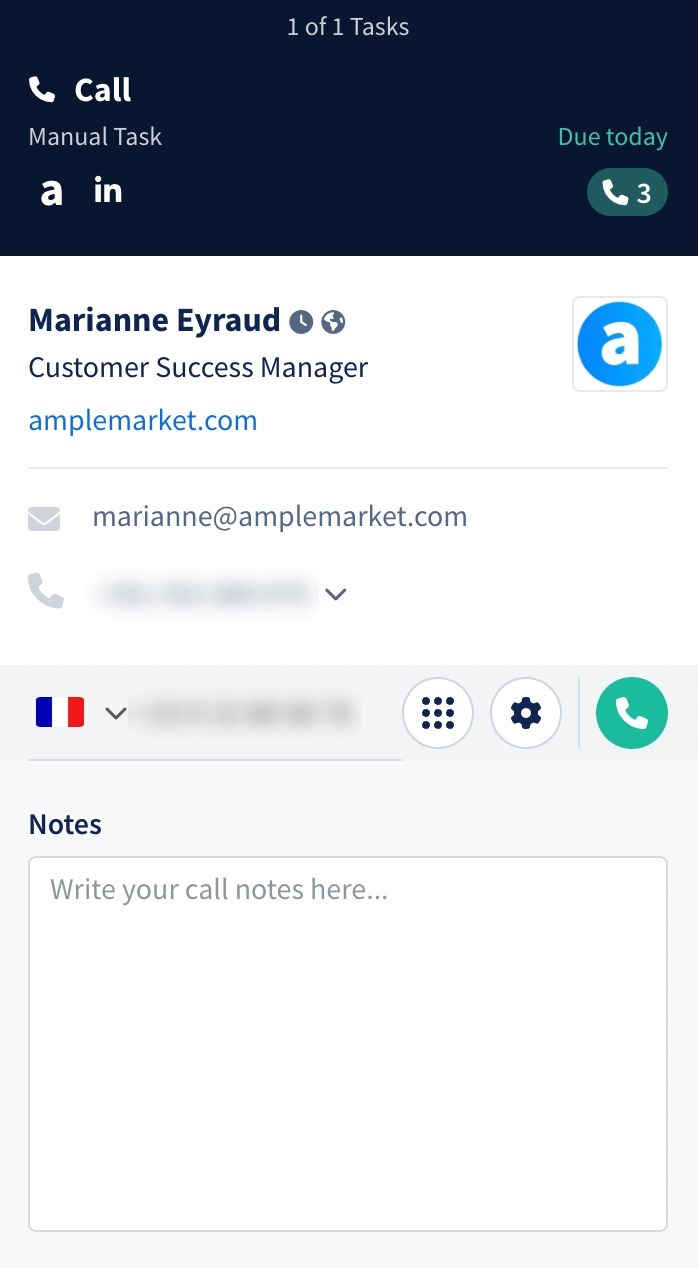 Note: You can also make direct phone calls from any point within the app or extension where a phone number can be revealed.
Accessing Your Calls
Access all your outbound and inbound calls by clicking on the phone icon in the sidebar. You will be taken to a page where you can see a list of contacts and call records.

This information will also be displayed on the Contact page, within the Calls tab.