When a prospect in an ongoing sequence and books a meeting, Amplemarket will detect the meeting in your calendar, and label their contact info automatically.
Filter your Contacts by Meeting Booked label in your contacts page
To see which leads have booked a meeting with you,
Go to your Contacts Page.
Filter by Label and select Meeting Booked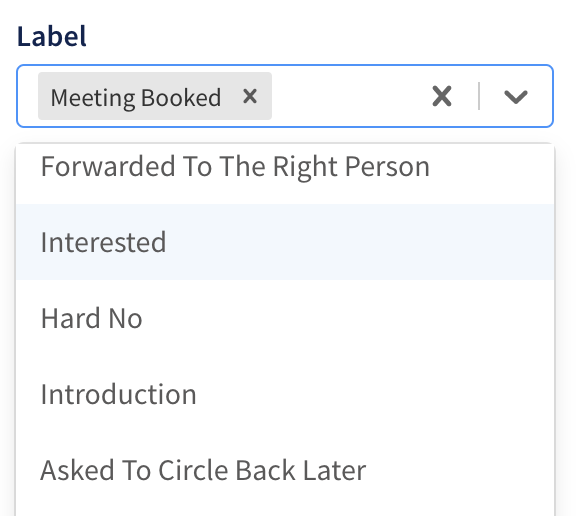 How it works
The prospect needs to be enrolled in an active sequence.

The prospect needs to book the meeting with the same email address that is associated with the leads contact page profile.
Troubleshooting: Meeting Booked label not automatically applied
If the prospect ends up booking a meeting using an email address not originally associated with them, the Amplemarket system will not assign that contact the 'Meeting Booked' label.
You can manually assign a label directly from the contact's page:
Enter a lead's contact page

Click on Actions drop down menu
Choose label Meeting Booked

Save
Note: When manually selecting a label it will not trigger workflows.
If you have any follow up questions regarding the 'Meetings Booked' or other labels, reach out to us at support@amplemarket.com.