You can import your LinkedIn network directly into Amplemarket. This ensures that the LinkedIn stages of your multi-channel sequences are executed smoothly, and also allows you to import your LinkedIn community directly into the Amplemarket Searcher.
Follow these steps to import your LinkedIn network into Amplemarket:
1. Navigate to Account Settings → LinkedIn Settings
2. A blue button will prompt you to connect your LinkedIn account.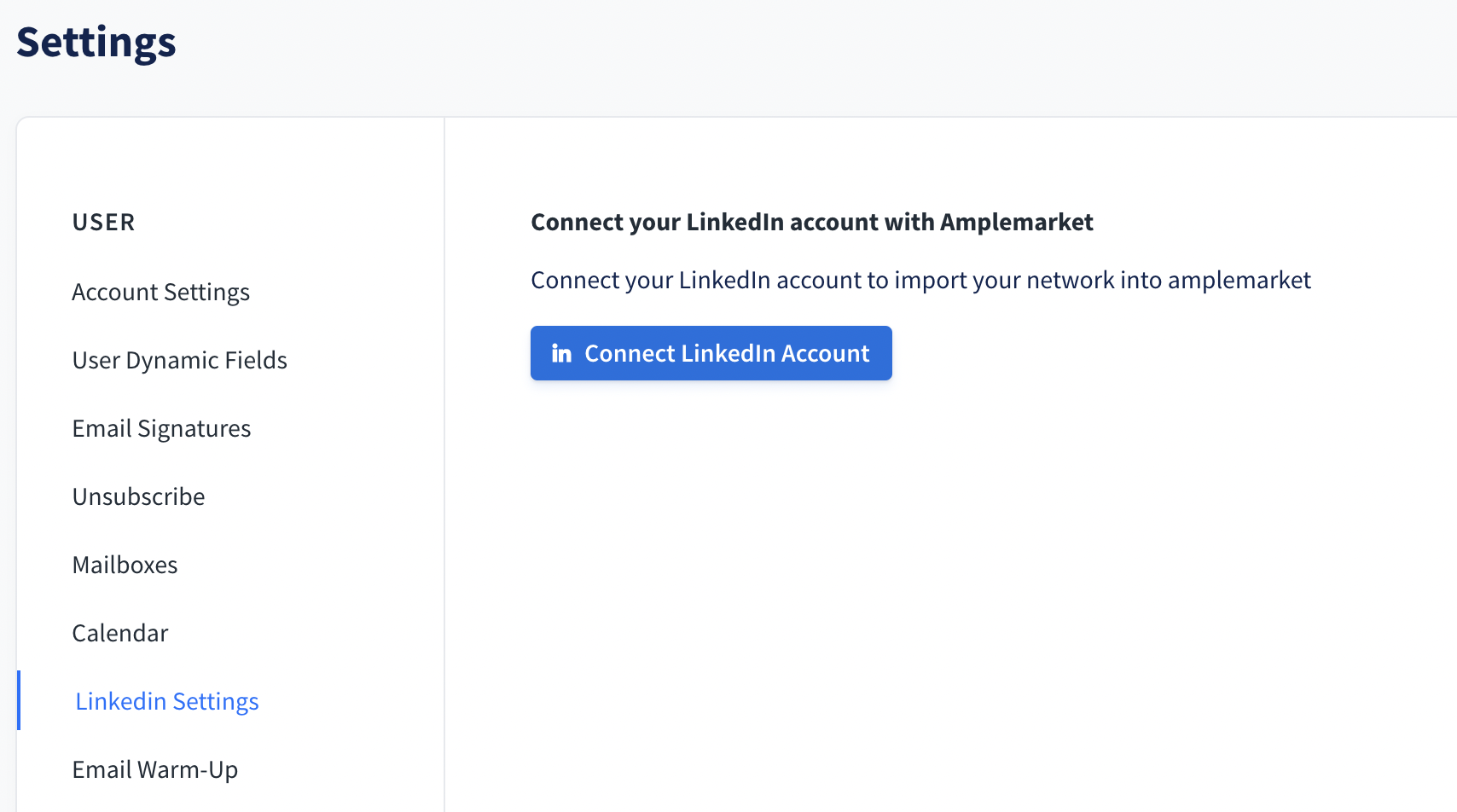 3. A pop up will ask you to confirm that you're connecting the correct LinkedIn account. Make sure you are currently logged into the account you want to connect!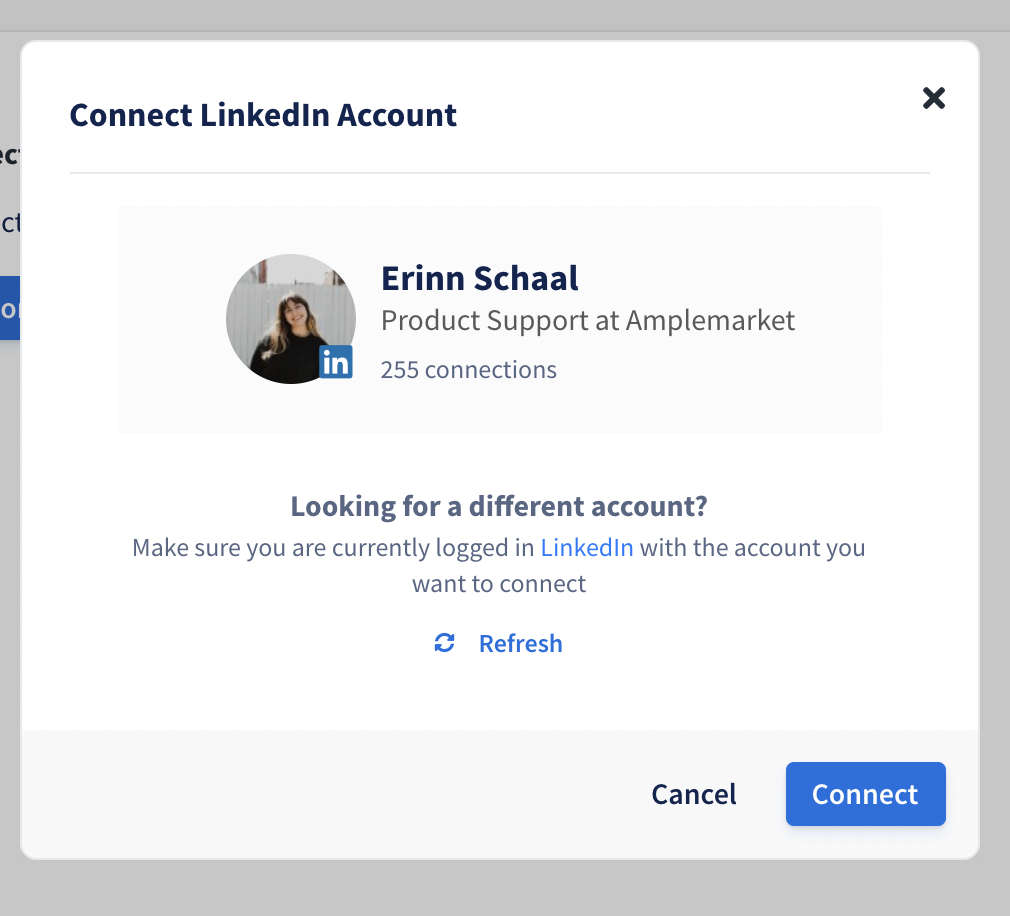 4. Click connect
5. Depending on how large your network is, importing all of your connections can take up to an hour. You can leave the settings page while it works!

6. Check back in a bit to confirm all of your connections have imported.
How to leverage your LinkedIn connections via the Amplemarket Searcher
Go to the searcher page

Under the 'Person' filters, notice the LinkedIn Network filter

Expand the filter and check the box to show only connections in your LinkedIn network in your search. There is a unique advantage to this--you could create a sequence with LinkedIn messages, and none of them will need to get skipped!

Troubleshooting your LinkedIn Network in Amplemarket
Why are the people in my LinkedIn network via the searcher less in number than the number of connections that were imported?
It's possible that they are not yet in our database. Additionally, the Amplemarket Searcher only includes people linked to companies that have a valid email domain associated with them.
Why can't I see my network in the searcher anymore?
It's possible your account was disconnected. Check in your Account Settings. If you see this message, you need to re-connect your account.