Note: To be able to create a new team, you must have admin permissions. If you don't and would like to access this, contact the administrator of your company account.
-----------
'Teams' allows you to analyze all your account users' activity and results segmented in different teams. For example, you can create teams for different regional sales teams and then analyze the performance of each team individually on Amplemarket.
So, how do you create a new team on Amplemarket?
1. Go to the Settings Page or click here.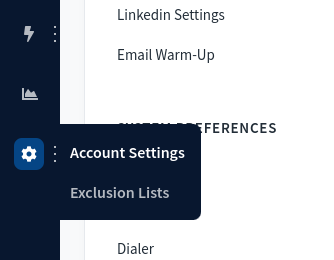 2. Under 'System Preferences' select the 'Teams' tab.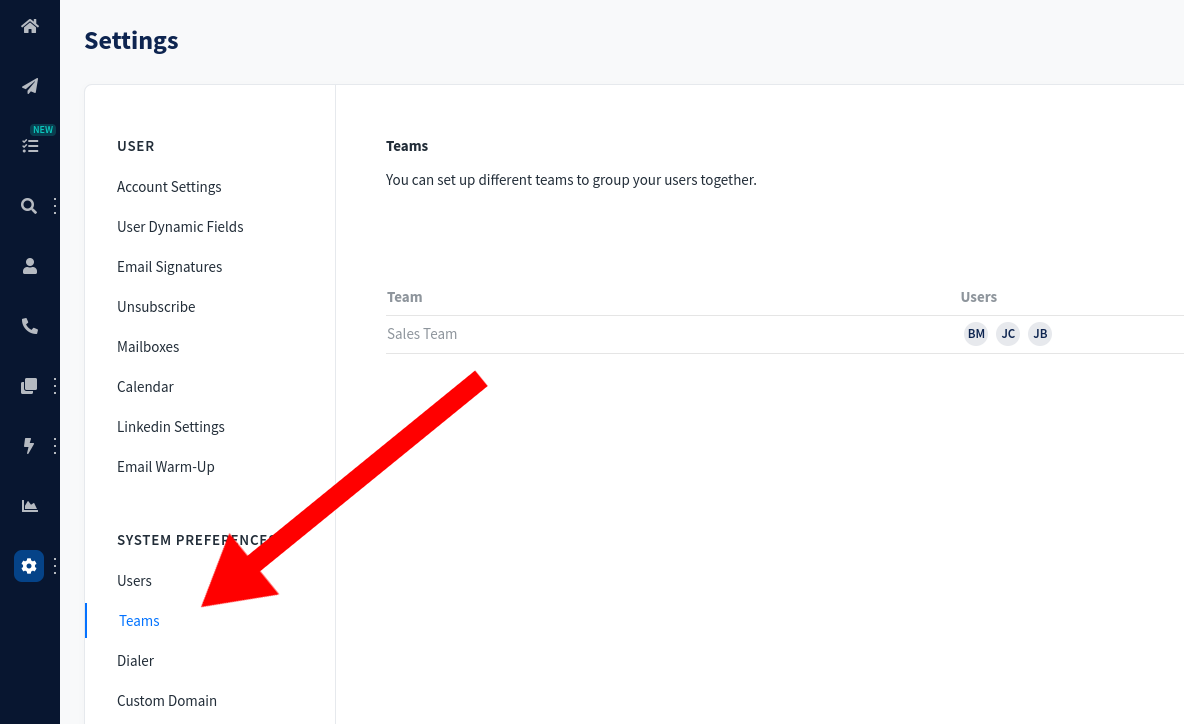 3. Click on the button to 'Create Team' and a pop up window will appear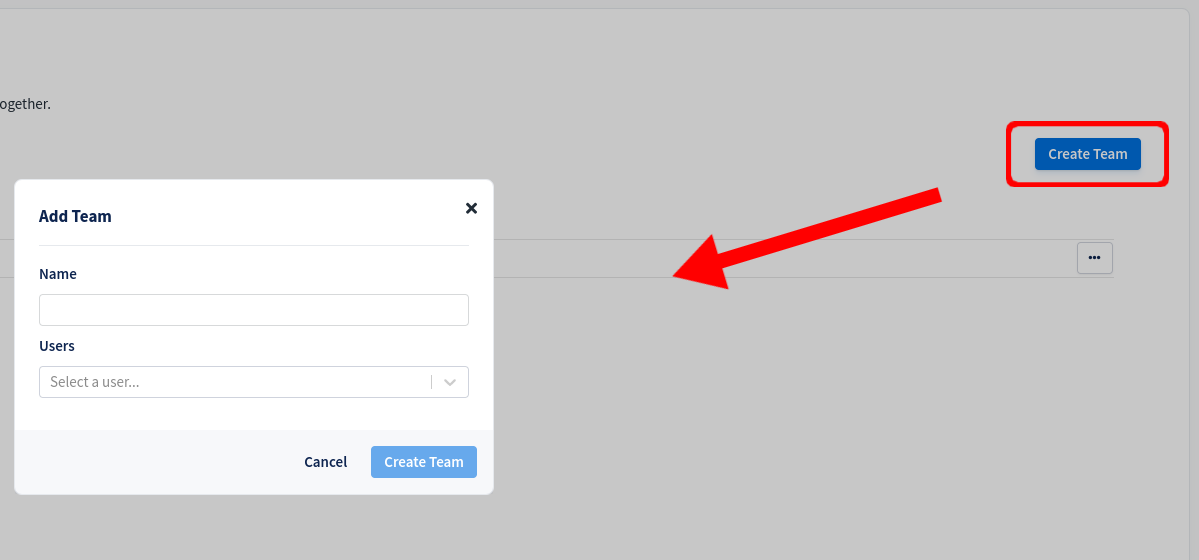 4. Insert your team's name and select the users who belong to the desired team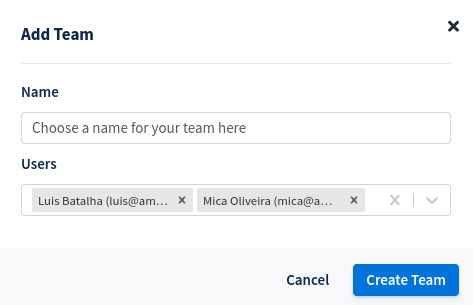 5. Click to 'Create Team' and you're done! You'll see all your teams on the screen below.