Are your target customers hiring for specific roles?
We've just added a brand new 👩‍💻 Job Openings 👩‍💻 filter to our Searcher!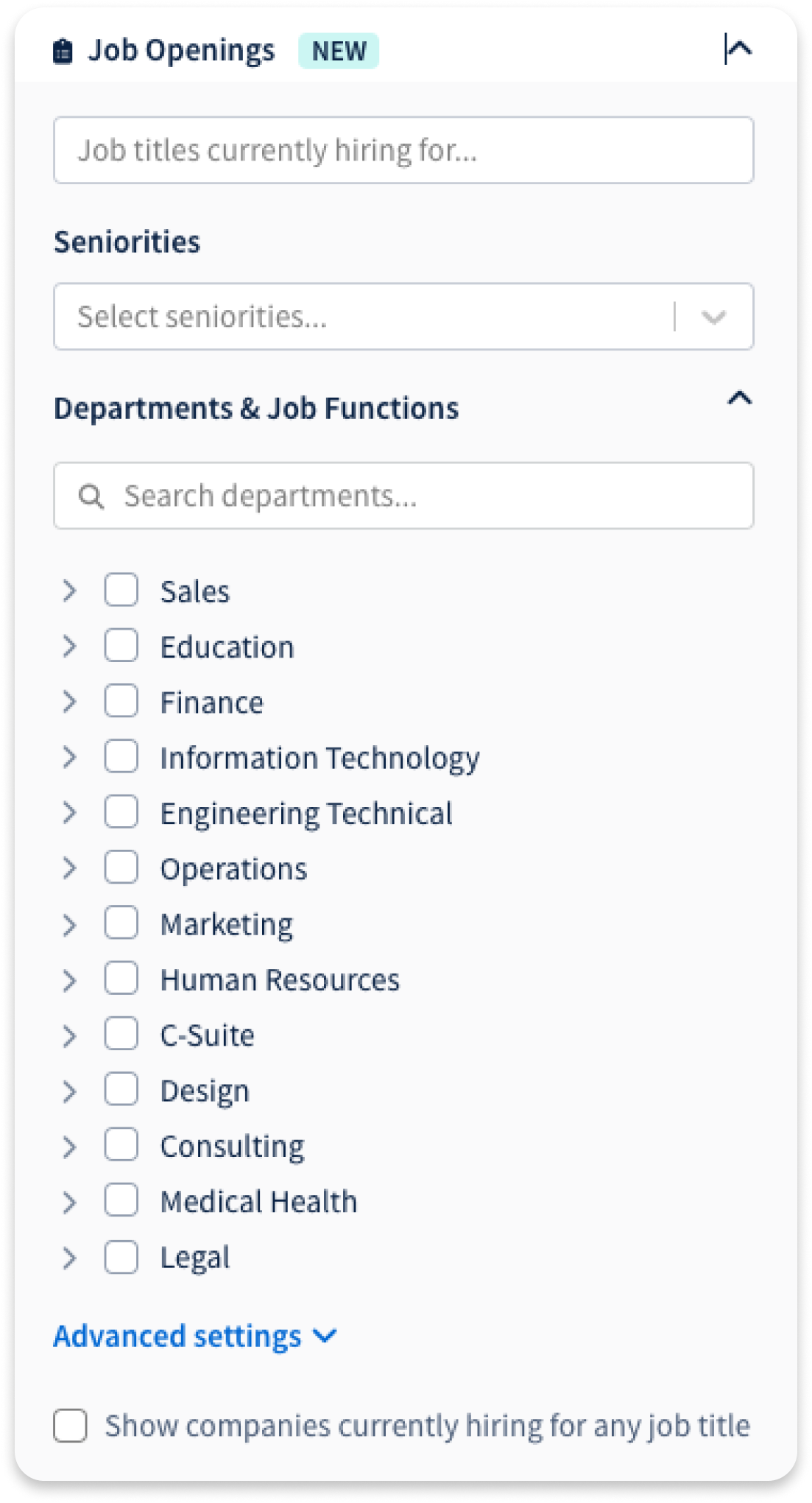 How does it work?
Specify the job titles that your target customers are looking to hire, and we'll list contacts at companies who have active job openings for those roles. We can also take this a step further by searching for companies that are hiring for a department and/or seniority. We can also search for companies that are hiring without adding a specific title. Let's say we want to search for Sales Managers but do not want to limit ourselves to companies hiring for that specific title, we could apply the manager seniority and select the "sales" department.
As usual, this new Company filter can be combined with any other Person or Company filter in our Searcher to segment your audience with precision. Head over to the Searcher to try it out.

If you have any questions about the Job openings filter, please reach out to support@amplemarket.com