What are labels and when are they applied?
Amplemarket's AI model analyzes replies from your prospects and adds the respective label to that reply. For example: "interested", "not the right person", "meeting booked".
More information on this article.

How can I synchronise the labels with Hubspot and Salesforce?
Go to your Hubspot or Salesforce integration page and click on the mappings tab.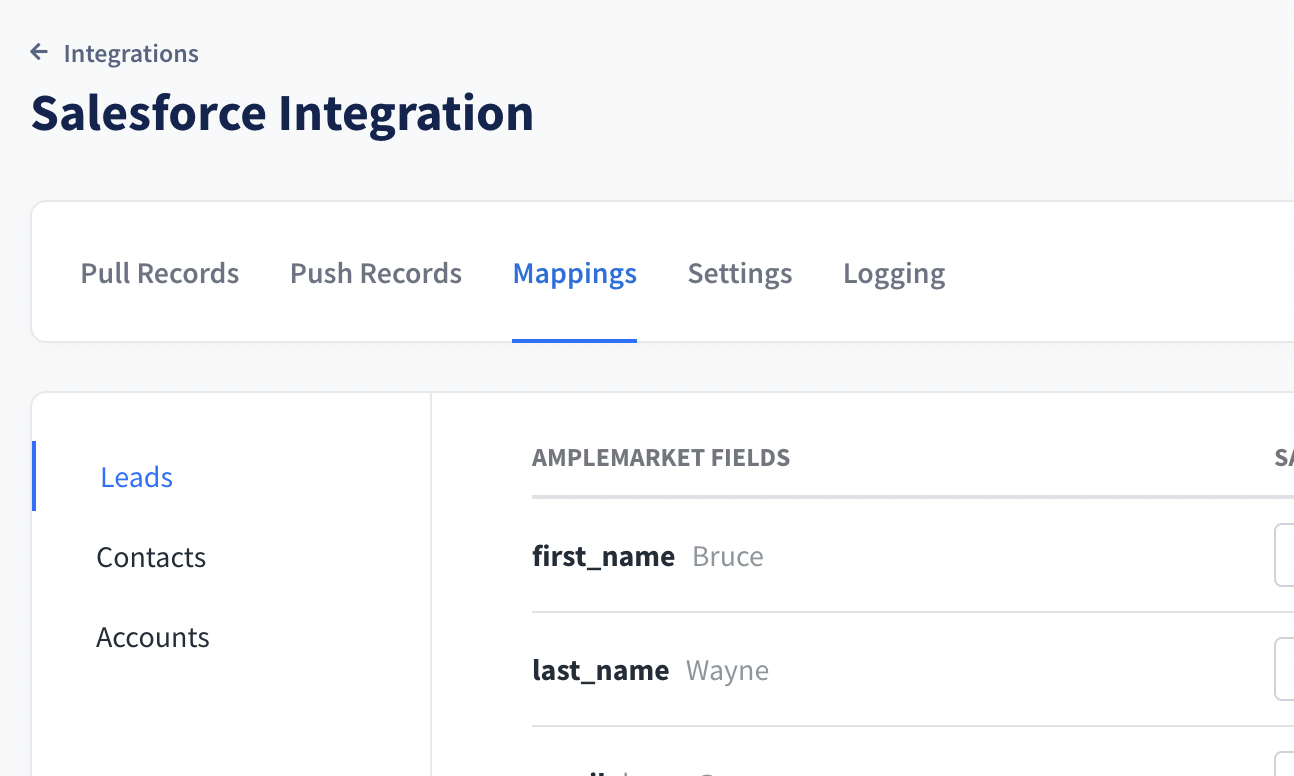 ,
Map "labels" to a field in Salesforce or Hubspot. You could call this field "Amplemarket_label" so you know exactly where this data is coming from and what kind of label you're looking at from your CRM.
Whenever we push a contact into Hubspot or Salesforce and if this contact's reply has been labelled (automatically or manually), we will log the label into your CRM in the designated field.
Important: The label "Meeting booked" needs to be mapped individually to a True/False field type. It won't be sync through the "label" mapping.
This will namely allow you to easily trigger reports in your CRM to identify who has the label "interested" but hasn't booked a meeting with you yet.